Little Walter (Marion Walter Jacobs): The Best Of Little Walter +Bonus
The Best Of Little Walter +Bonus
CD
CD (Compact Disc)
Herkömmliche CD, die mit allen CD-Playern und Computerlaufwerken, aber auch mit den meisten SACD- oder Multiplayern abspielbar ist.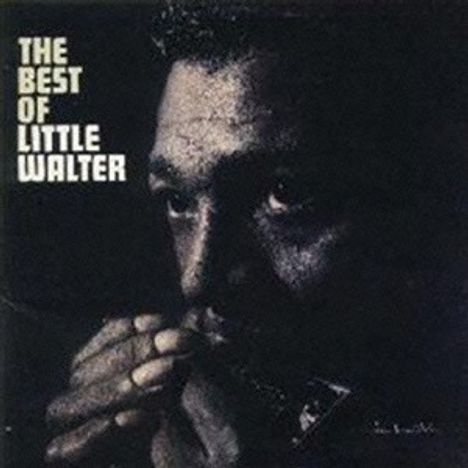 lieferbar innerhalb 1-2 Wochen
(soweit verfügbar beim Lieferanten)
Label: Universal
Bestellnummer:

3409900

Erscheinungstermin: 11.12.2013
Weitere Ausgaben von The Best Of Little Walter +Bonus
*** digitally remastered
*** Japan-Import
Product Information

Whether on his own or as a member of Muddy Waters' band, Little Walter's classic recordings redefined and elevated mid-century Chicago blues to a bold new artistic plateau. His was an innate musicality, equal parts intimacy and intensity, never predictable, always deeply expressive and completely original, a stunning, unprecedented combination that has won Little Walter universal recognition as one of the blues premier stylists.


Die Hörproben gehören zum Artikel Little Walter (Marion Walter Jacobs): The Best Of Little Walter (CD). Das Tracklisting kann bei diesem Artikel ggf. abweichen.
Disk 1 von 1 (CD)
1 MY BABE
2 SAD HOURS
3 YOU'RE SO FINE
4 LAST NIGHT
5 BLUES WITH A FEELING
6 CAN'T HOLD OUT MUCH LONGER
7 JUKE
8 MEAN OLD WORLD
9 OFF THE WALL
10 YOU'D BETTER WATCH YOURSELF
11 BLUE LIGHTS
12 TELL ME MAMA
13 Bonus Tracks:JUKE
14 OFF THE WALL
15 LAST NIGHT