Little Walter (Marion Walter Jacobs): The Best Of Little Walter (180g) (Limited Edition) (+4 Bonustracks)
The Best Of Little Walter (180g) (Limited Edition) (+4 Bonustracks)
LP
LP (Long Play)
Die gute alte Vinyl - Langspielplatte.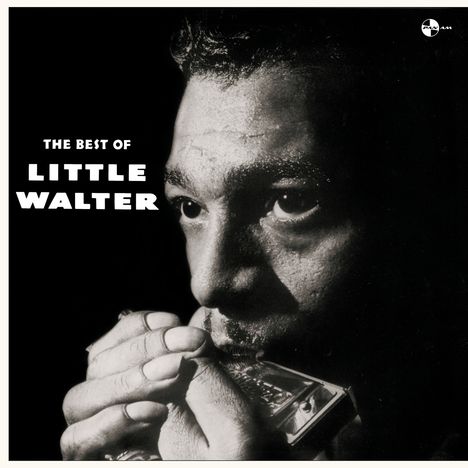 Vinyl liefern wir innerhalb Deutschlands immer portofrei.
Label: Pan Am, 1952-55
Bestellnummer:

6099798

Erscheinungstermin: 17.2.2017
Weitere Ausgaben von The Best Of Little Walter
* DMM - Direct Metal Mastering
Product Information

Whether on his own or as a member of Muddy Waters' band, Little Walter's classic recordings redefined and elevated mid-century Chicago blues to a bold new artistic plateau. His was an innate musicality, equal parts intimacy and intensity, never predictable, always deeply expressive and completely original, a stunning, unprecedented combination that has won Little Walter universal recognition as one of the blues premier stylists.

Neben dem Original-Album, enthält dieses remasterte Sammlerstück 4 Bonus-Tracks bestehend aus einer Auswahl des sensationellen frühen Little Walter als Bandleader.
Die Hörproben gehören zum Artikel Little Walter (Marion Walter Jacobs): The Best Of Little Walter (CD). Das Tracklisting kann bei diesem Artikel ggf. abweichen.
LP
1 My Babe
2 Sad hours
3 You're so fine
4 Last night
5 Blues with a feeling
6 Can't Hold Out Much Longer
7 Mellow Down Easy
8 Rocker
9 Juke
10 Mean Old World
11 Off the wall
12 You Better Watch Yourself
13 Blue lights
14 Tell Me Mamma
15 Hate To See You Go
16 Roller coaster