The Who: Essential The Who
Essential The Who
3 CDs
CD (Compact Disc)
Herkömmliche CD, die mit allen CD-Playern und Computerlaufwerken, aber auch mit den meisten SACD- oder Multiplayern abspielbar ist.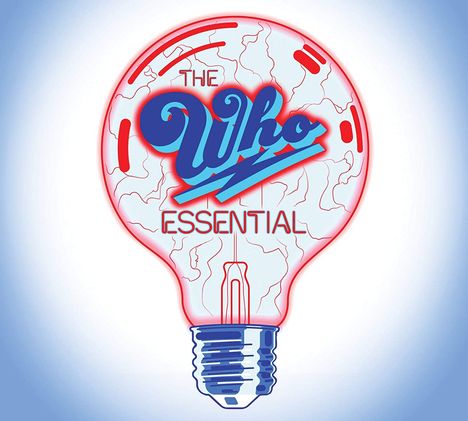 Label: Spectrum
Bestellnummer:

10302499

Erscheinungstermin: 16.10.2020
*** Triplesleeve
Gesamtverkaufsrang: 5294
Verkaufsrang in CDs: 2243
Universal / Spectrum hat eine neue 3CD-Sammlung mit 49 herausragenden Tracks aus der 55-jährigen Karriere von The Who veröffentlicht. Essential The Who ist jetzt erhältlich! Diese 3CD-Kollektion bringt alle Hits zu einem unglaublichen Preis zusammen. Mit "My Generation", "Anyway, Anyhow, Anywhere" und dem mitreißenden "I Can See For Miles".

Essential The Who wurde am 16. Oktober 2020 als preiswertes 3-CD-Compilation-Set veröffentlicht, das sich an den neugierigen Musikkäufer richtet und eine Einführung in die Band anhand von Studioaufnahmen und Live-Tracks bietet.
Disk 1 von 3 (CD)
1 Anyway, Anywhere, Anyhow
2 I Can't Explain
3 My Generation
4 The Ox
5 The Goods Gone
6 Much Too Much
7 Circles
8 Whiskey Man
9 Run, Run, Run
10 So Sad About Us
11 I Can See for Miles
12 Armenia City in The Sky
13 Tattoo
14 Call Me Lightning
15 Rael (Pt 1 & 2)
16 I'm Free
17 Amazing Journey
18 Sparks
Disk 2 von 3 (CD)
1 Pinball Wizard
2 Here For More
3 Baba O'Riley
4 Behind Blue Eyes
5 Getting in Tune
6 Pure And Easy
7 I'm One
8 The Real Me
9 5:15
10 Long Live Rock
11 However Much I Booze
12 Slip Kid
13 Who Are You
14 Trick of the Light
15 You Better You Bet
16 Eminence Front
17 It's Not Enough
18 Old Red Wine
Disk 3 von 3 (CD)
1 Won't Get Fooled Again
2 Amazing Journey/Sparks (Live Leeds 1970)
3 Magic Bus (Live Leeds 1970)
4 Summertime Blues (Live Leeds 1970)
5 Shakin' All Over (Live Hull 1970)
6 Naked Eye (Live the Young Vic 1971)
7 Bargain (Live the Young Vic 1971)
8 Pinball Wizard (Live Woodstock 1969)
9 I'm Free (Live Bootleg)
10 Go To The Mirror (Live Bootleg)
11 See Me Feel Me (Live Woodstock)
12 Young Man Blues (Live Isle of Wight 1970)
13 Relay (Live Lyon 2006)