The Pineapple Thief: Where We Stood: Live (180g)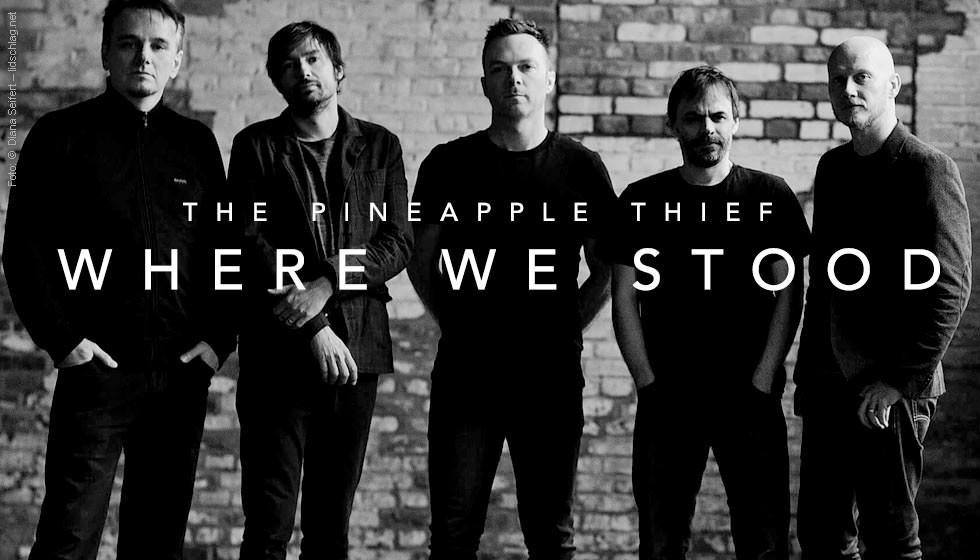 Die London-Show
Vor einem Jahr veröffentlichten die britischen Alternative- und Progressive-Rocker The Pineapple Thief ihr zwölftes Studioalbum »Your Wilderness«, das sie im Anschluss daran gleich mehrfach auf die Bühne brachten.

Dabei machten sie Anfang 2017 auch Halt in London, wo sie dem Publikum neben neuen Songs einige Klassiker präsentierten. »Where We Stood – Live« heißt der Mitschnitt dieser großartigen Performance, den es jetzt in Bild und Ton gibt.
Where We Stood: Live (180g)
2 LPs
LP (Long Play)
Die gute alte Vinyl - Langspielplatte.
lieferbar innerhalb einer Woche
(soweit verfügbar beim Lieferanten)
Vinyl liefern wir innerhalb Deutschlands immer portofrei.
Label: Kscope, 2016
Bestellnummer:

7507810

Erscheinungstermin: 8.9.2017
Weitere Ausgaben von Where We Stood: Live
*** Gatefold Cover
– Das geniale Livealbum von 2016, jetzt endlich auf CD und Blu-ray.

– Die Blu-ray enthält das komplette Konzert in HD-Qualität und mit kristallklarem 5.1 Sound

– Hochkarätige Besetzung mit u. a. Gavin Harris (King Crimson), Darran Charles (Godsticks) und post-progressive Mastermind Bruce Soord!
Die Hörproben gehören zum Artikel The Pineapple Thief: Where We Stood: Live (CD). Das Tracklisting kann bei diesem Artikel ggf. abweichen.
1 Tear you up
2 The one you left to die
3 No man's land
4 Alone at sea
5 That shore
6 Reaching out
7 In exile
8 Take your shot
1 Show a little love
2 Fend for yourself
3 Part zero
4 Simple as that
5 The final thing on my mind
6 Snowdrops
7 Nothing at best