The Beastie Boys: Licensed To Ill (30th Anniversary Edition)
Licensed To Ill (30th Anniversary Edition)
LP
LP (Long Play)
Die gute alte Vinyl - Langspielplatte.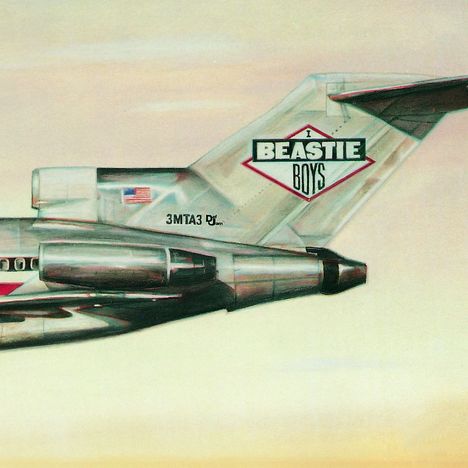 Vinyl liefern wir innerhalb Deutschlands immer portofrei.
Label: Universal, 1986
Bestellnummer:

4135619

Erscheinungstermin: 14.10.2016
Weitere Ausgaben von Licensed To Ill
*** Gatefold Cover
Gesamtverkaufsrang: 3335
Verkaufsrang in LPs: 1372
Def Jam Recordings veröffentlichen die 30th Anniversary LP Edition des großartigen Debütalbums der Beastie Boys »Licensed To Ill« (LP seit 2007 gestrichen!)

Das Album wurde ursprünglich 1986 veröffentlicht – mit an Bord: Produzentenlegende Rick Rubin. Er war mitverantwortlich für den unverwechselbaren Crossover-Sound der Band, dessen Hip Hop Beats und Metal-Riffs (Slayer's Kerry King an der Gitarre!) zum Soundtrack der Teenager-Rebellion überall wurde.

»Licensed To Ill« enthält einige der größten Beastie Boys Hits, darunter »(You Gotta) Fight For Your Right (To Party)«, »No Sleep Till Brooklyn« und »Brass Monkey«.

Der Rolling Stone kürte das Album sogar zum »Greatest debut album of all time«.
LP
1 Rhymin & Stealin
2 The New Style
3 She's Crafty
4 Posse In Effect
5 Slow Ride
6 Girls (Album Version)
7 (You Gotta) Fight For Your Right (To Party) (Album Version)
8 No Sleep Till Brooklyn (Album Version)
9 Paul Revere (Album Version)
10 Hold it now, hit it (Album Version)
11 Brass Monkey (Album Version)
12 Slow And Low
13 Time To Get Ill