Mike & The Mechanics: Out Of The Blue (Deluxe Edition)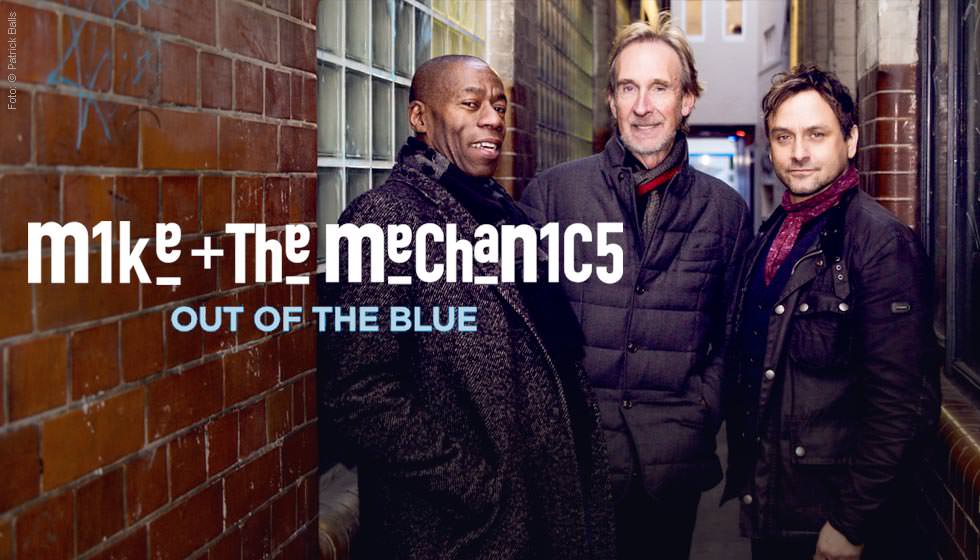 Neu erfunden
Es müssen nicht immer gleich neue Songs sein, manchmal reicht es auch aus, wenn eine Band ihre wichtigsten Titel einfach neu erfindet. So geschehen bei Mike & The Mechanics.

»Out Of The Blue« heißt der spannende Blick auf die Highlights ihrer Diskografie, der auf ganz neue Kompositionen aber auch nicht komplett verzichtet.
Out Of The Blue (Deluxe Edition)
2 CDs
CD (Compact Disc)
Herkömmliche CD, die mit allen CD-Playern und Computerlaufwerken, aber auch mit den meisten SACD- oder Multiplayern abspielbar ist.
Derzeit nicht erhältlich.
Lassen Sie sich über unseren eCourier benachrichtigen, falls das Produkt bestellt werden kann.
Label: BMG Rights, 2019
Erscheinungstermin: 5.4.2019
Weitere Ausgaben von Out Of The Blue
*** Hardcoverbook (Hochformat)
Neue Songs, neues Gewand
Mike & The Mechanics präsentieren 2019 ihr neues Studioalbum »Out Of The Blue«.

Neu trifft hier aber nur teilweise zu, denn tatsächlich handelt es sich um eine Sammlung von Hits und Klassikern, die die aktuelle Bandbesetzung allerdings komplett neu eingespielt hat.

Laut Bandgründer Mike Rutherford war es an der Zeit, die alten Songs neu aufzunehmen, da sie sich im Laufe der Jahre auf der Bühne weiterentwickelt haben.

Aber: Obendrein warten auf »Out Of The Blue« noch drei brandneue Songs, nämlich »One Way«, »What Would You Do« und die Leadsingle »Out Of The Blue«.

Neben der Standard-CD und einer LP gibt es das neue Album auch als Deluxe-Doppel-CD. Diese enthält weitere sechs neu aufgenommene Akustikversionen der Songs »Don't Know What Came Over Me«, »The Best Is Yet To Come«, »The Living Years«, »Beggar On A Beach Of Gold«, »Another Cup Of Coffee« und »Over My Shoulder«.

Neue Songs und Klassiker im neuen Gewand: Auf »Out Of The Blue« bringen Mike & The Mechanics beides gekonnt unter einen Hut.


Disk 1 von 2
1 One Way
2 Out of the Blue
3 What Would You Do
4 The Living Years
5 Beggar on a Beach of Gold
6 Get Up
7 Another Cup of Coffee
8 All I Need Is a Miracle
9 Silent Running
10 Over My Shoulder
11 Word of Mouth
Disk 2 von 2
1 Don't Know What Came Over Me (Acoustic)
2 The Best Is Yet to Come (Acoustic)
3 The Living Years (Acoustic)
4 Beggar on a Beach of Gold (Acoustic)
5 Another Cup of Coffee (Acoustic)
6 Over My Shoulder (Acoustic)