Genesis: R-Kive (Best Of)
R-Kive (Best Of)
3 CDs
CD (Compact Disc)
Herkömmliche CD, die mit allen CD-Playern und Computerlaufwerken, aber auch mit den meisten SACD- oder Multiplayern abspielbar ist.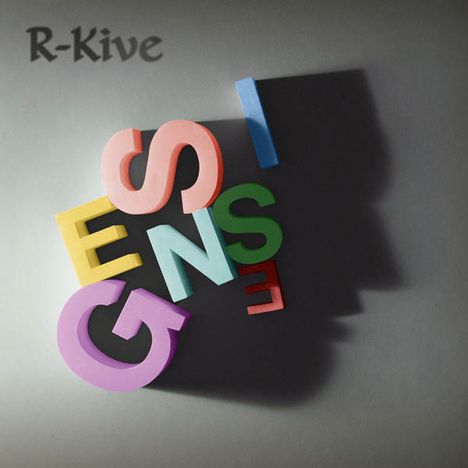 Label: Virgin
Bestellnummer:

5944349

Erscheinungstermin: 7.10.2014
*** digitally remastered
*** Digipack
Gesamtverkaufsrang: 452
Verkaufsrang in CDs: 195
Das 3-CD-Set Genesis-Anthologie »R-Kive« vereint erstmals insgesamt 37 der besten Songs von Genesis und der größten Solo-Hits der einzelnen Bandmusiker.

Das CD-Set, das 42 Schaffensjahre umfasst, dokumentiert die Bandgeschichte mit klassischen Arbeiten von Genesis und ausgewähltem Material aus den Solokarrieren von Tony Banks, Phil Collins, Peter Gabriel, Steve Hackett sowie Mike Rutherford / Mike + The Mechanics.

»R-Kive« enthält in chronologischer Reihenfolge die größten Hits von Genesis, darunter »Invisible Touch«, »Turn It On Again«, »Land of Confusion« und »I Can't Dance«. Dazu gesellen sich, in entsprechender Reihenfolge, Soloklassiker wie »The Living Years« und »Over My Shoulder« von Mike + The Mechanics, »In The Air Tonight« von Collins und sein Duett mit Philip Bailey, »Easy Lover«, sowie Peter Gabriels »Solsbury Hill«.


Rezensionen

»Alles in allem natürlich ein feiner Überblick…« (Good Times, Dezember 2014 / Januar 2015)
Disk 1 von 3 (CD)
1 The Knife
2 The Musical Box
3 Supper's Ready (Live Island Studios, London 1972)
4 The Cinema Show (Live Island Studios, London 1972)
5 I Know What I Like (Live Island Studios, London 1972)
6 The Lamb Lies Down On Broadway
7 Back In NYC
8 Carpet Crawlers
9 Ace Of Wands
Disk 2 von 3 (CD)
1 Ripples
2 Afterglow
3 Solsbury Hill
4 Follow You Follow Me
5 For A While (Live Polar Studios, Stockholm / 1979)
6 Every Day
7 Biko
8 Turn It On Again
9 In The Air Tonight
10 Abacab
11 Mama
12 That's All
13 Easy Lover
14 Silent Running
Disk 3 von 3 (CD)
1 Invisible Touch
2 Land Of Confusion
3 Tonight, Tonight, Tonight
4 The Living Years
5 Red Day On Blue Street
6 I Can't Dance
7 No Son Of Mine
8 Hold On My Heart
9 Over My Shoulder
10 Calling All Stations
11 Signal To Noise
12 Wake Up Call
13 Nomads
14 Siren (Live Prague 2012)