Depeche Mode: Songs Of Faith And Devotion (180g)
Songs Of Faith And Devotion (180g)
LP
LP (Long Play)
Die gute alte Vinyl - Langspielplatte.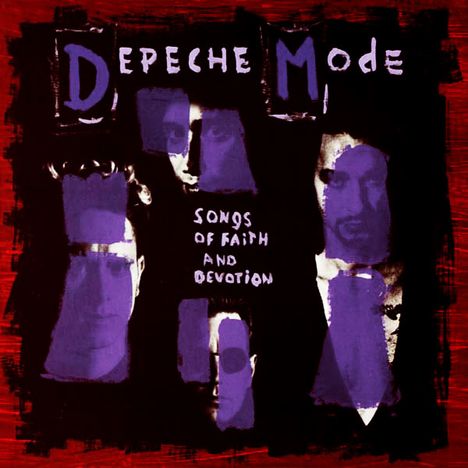 Vinyl liefern wir innerhalb Deutschlands immer portofrei.
Weitere Ausgaben von Songs Of Faith And Devotion
*** Gatefold Cover
Gesamtverkaufsrang: 4120
Verkaufsrang in LPs: 1211
Songs of Faith and Devotion ist das achte Studioalbum der englischen Band Depeche Mode. Das Album war aggressiver, dunkler und rockiger als sein Vorgänger Violator (1990), beeinflusst von der aufkommenden Alternative-Rock- und Grunge-Szene in den Vereinigten Staaten.


Die Hörproben gehören zum Artikel Depeche Mode: Songs Of Faith And Devotion (CD). Das Tracklisting kann bei diesem Artikel ggf. abweichen.
LP
1 I Feel You (Seven Inch Mix)
2 Walking in my shoes
3 Condemnation
4 Mercy In You
5 Judas
6 In Your Room
7 Get Right With Me
8 Rush (Remastered)
9 One Caress
10 Higher love