Billy Idol: Idolize Yourself: The Very Best Of Billy Idol (180g)
Idolize Yourself: The Very Best Of Billy Idol (180g)
2 LPs
LP (Long Play)
Die gute alte Vinyl - Langspielplatte.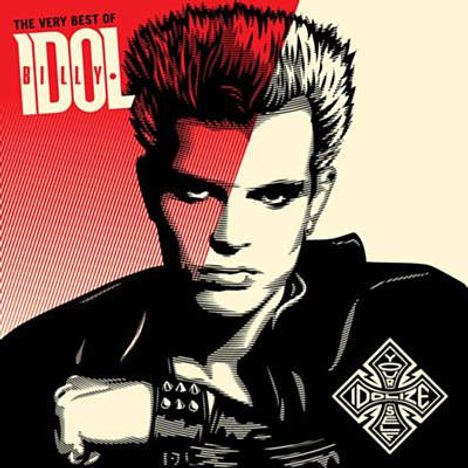 Vinyl liefern wir innerhalb Deutschlands immer portofrei.
*** Gatefold Cover
Gesamtverkaufsrang: 25764
Verkaufsrang in LPs: 8387
Billy Idol, geboren 1955 unter dem bürgerlichen Namen William Michael Albert Broad in Stanmore in England. Nach ersten Erfolgen mit der Punkband Generation X zieht er 1981 nach New York und der Rest ist Musikgeschichte: In den Achtzigerjahren wurde er mit Hits wie »White Wedding«, »Flesh For Fantasy«, »Eyes Without A Face«, »Sweet Sixteen«, »Dancing With Myself« als Solokünstler zum weltweiten Megastar.

Universal Music ist stolz zwei seiner unvergleichlichen Studioalben »Rebell Yell« & »Billy Idol« sowie die hervorragende Very Best Of »Idolize Yourself« als Vinyl wieder zu veröffentlichen.
LP
1 Dancing With Myself (EP Version)
2 Hot In The City (Remastered 2001)
3 White Wedding (Pt. 1 / Remastered 2002)
4 Rebel Yell (1999 Remaster)
5 Eyes Without A Face (Remastered 1999)
6 Flesh For Fantasy (Remastered 1999)
7 Catch My Fall (Edit)
8 To Be A Lover (Remastered 2001)
9 Don't Need A Gun (Remastered 2001)
LP
1 Sweet Sixteen (Remastered 2001)
2 Mony Mony
3 Cradle Of Love (Remastered 2001)
4 L.A. Woman (Single Edit / 2001 Digital Remaster / 24 Bit Mastering)
5 Shock To The System (Remastered 2001)
6 Speed (Album Version)
7 World Comin' Down (Album Version)
8 John Wayne (Exclusive Bonus Track)
9 New Future Weapon (Exclusive Bonus Track)