Bruce Hornsby: The Way It Is
The Way It Is
CD
CD (Compact Disc)
Herkömmliche CD, die mit allen CD-Playern und Computerlaufwerken, aber auch mit den meisten SACD- oder Multiplayern abspielbar ist.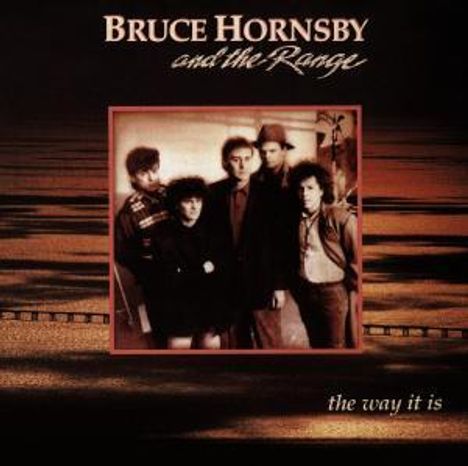 Nur noch 1 Stück am Lager. Danach versandfertig innerhalb 1-2 Wochen (soweit verfügbar beim Lieferanten)
Label: RCA, 1986
Bestellnummer:

2955111

Erscheinungstermin: 17.2.1997
Weitere Ausgaben von The Way It Is
This concert for the German Rockpalast TV series was filmed at the Cologne Live Music Hall on 16 October 1990. It was part of the tour for "A Night On The Town", the third and final album by Bruce Hornsby & The Range, which had been released earlier in the year. The show features several songs from that album along with hits and tracks from the previous two multi-platinum albums "The Way It Is" and "Scenes From The Southside". Following this tour Hornsby disbanded The Range and his future albums came out just under his own name. These early songs established his reputation as a consummate musician and exceptional songwriter and this show captures him at the peak of his success.
Disk 1 von 1 (CD)
1 On The Western Skyline
2 Every Little Kiss
3 Mandolin Rain
4 The Long Race
5 The Way It Is
6 Down The Road Tonight
7 The Wild Frontier
8 The River Runs Low
9 The Red Plains