The Besnard Lakes: The Besnard Lakes Are The Dark Horse
The Besnard Lakes Are The Dark Horse
CD
CD (Compact Disc)
Herkömmliche CD, die mit allen CD-Playern und Computerlaufwerken, aber auch mit den meisten SACD- oder Multiplayern abspielbar ist.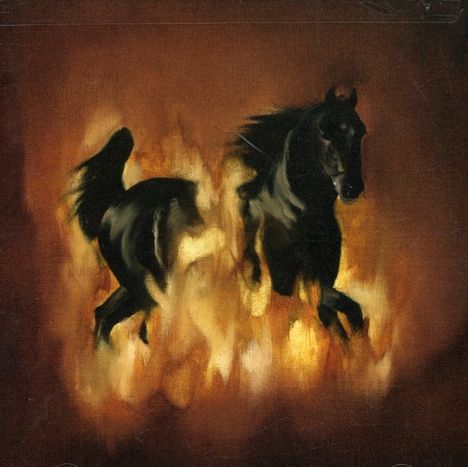 lieferbar innerhalb 2-3 Wochen
(soweit verfügbar beim Lieferanten)
Label: Jagjaguwar
Bestellnummer:

9459494

Erscheinungstermin: 19.2.2007
Product Information

Rich with Beach Boys style harmonies, Roy Orbison reverbs and orchestra, Pink Floyd's pacing and Freddy Mercury's falsetto, The Besnard Lakes Are The Dark Horse is a luxurious foray into sound and music. This is the second record by The Besnard Lakes, Montrealers by way of Western Canada. Their independently released previous record, Volume I, came out in 2004, and it was noticed by critics but was largely overlooked by the public at large. On both records, The Besnard Lakes have shown that they are masters of finely-honed experimental pop songs that invoke the eerie Lynchian setting as aided and abetted by the music of Julee Cruise.
Rezensionen
F.​ Sawatzki in Musikexpress 4/07: "So möchte man Psychedelic Rock für alle Zeiten buchstabieren, heavy, mit hinreißend verschwurbelten Melodien.​ Die Besnard Lakes können nicht genug fürs Arrangieren gelobt werden, da ziehen nicht einfach Streicher, Bläser und Synthies durch die Songs, immer verstärken und illustrieren die Instrumentengruppen eine präzise Idee, sie knipsen das Licht an, das diese Songs so brauchen.​"
Disk 1 von 1 (CD)
1 Disaster
2 For agent
3 And you lied to me
4 Devastation
5 Because tonight
6 Rides the rails
7 On bedford and grand
8 Cedric's war