Brad Mehldau: The Art Of The Trio Vol.1
The Art Of The Trio Vol.1
CD
CD (Compact Disc)
Herkömmliche CD, die mit allen CD-Playern und Computerlaufwerken, aber auch mit den meisten SACD- oder Multiplayern abspielbar ist.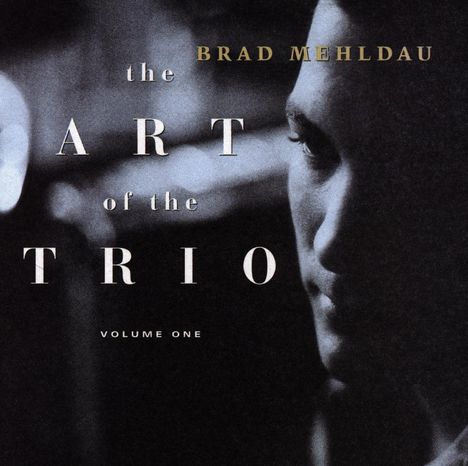 Label: Warner, 1996
Bestellnummer:

7959635

Erscheinungstermin: 24.1.1997
+ Larry Grenadier, Jorge Rossy
Gesamtverkaufsrang: 25432
Verkaufsrang in CDs: 11159
Matt Pierson brought Mehldau onto the Warner Brothers label, and produced this date from 1996 and several subsequent trio recordings. "Matt had the idea of documenting the development of the trio with Larry and Jorge in a series of recordings," says Mehldau. "He had the foresight that we were a band that would stay together – maybe more than I did at that time in fact." The opening track, 'Blame it on My Youth,' marks the beginning of an approach to ballad playing unique to this the trio, characterized by a deeply felt empathy between the three players, a loose freedom in their collective rhythmic phrasing, and a certain rhapsodic quality in Mehldau's melodic statements. The arrangement here of 'I Didn't Know What Time it Was' is still a favorite encore piece in performances. Mehldau's composistional voice continues to develop and is represented here as well, like on 'Ron's Place', the moody waltz recently recorded by bassist Charlie Haden. (bradmehldau. com)
Rezensionen
T.​ Hintze in Stereo 5/06: "Das große Plus dieses Trios ist die völlige Gleichberechtigung der drei Musiker, die Interkommunikation.​ Hier kommt kein Pianist daher, der sich nur Begleiter gesucht hat.​ Hinzu kommt, dass diese CD hervorragend aufgenommen ist, selten habe ich ein Klavier so natürlich klingen gehört.​"
Disk 1 von 1 (CD)
1 Blame It On My Youth
2 I Didn't Know What Time It Was
3 Ron's Place
4 Blackbird
5 Lament For Linus
6 Mignon's Song
7 I Fall In Love Too Easily
8 Lucid
9 Nobody Else But Me