Dave Goulson: Silent Earth
Silent Earth
Buch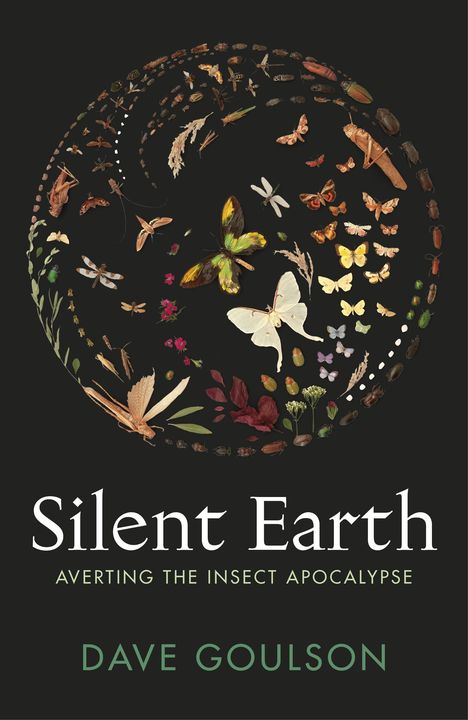 Random House UK Ltd, 08/2021
Einband: Kartoniert / Broschiert
Sprache: Englisch
ISBN-13:

9781787333352

Bestellnummer: 10423323
Umfang: 328 Seiten
Gewicht: 500 g
Maße: 234 x 153 mm
Stärke: 40 mm
Erscheinungstermin: 5.8.2021

Achtung: Artikel ist nicht in deutscher Sprache!
Weitere Ausgaben von Silent Earth
Klappentext
THE SUNDAY TIMES BESTSELLER

'Compelling, penetrating, devastating - Silent Earth is a wake-up call for the world.' Isabella Tree

------

We have to learn to live as part of nature, not apart from it. And the first step is to start looking after the insects, the little creatures that make our shared world go round.

Insects are essential for life as we know it. As they become more scarce, our world will slowly grind to a halt; we simply cannot function without them. Drawing on the latest ground-breaking research and a lifetime's study, Dave Goulson reveals the shocking decline of insect populations that has taken place in recent decades, with potentially catastrophic consequences. He passionately argues that we must all learn to love, respect and care for our six-legged friends.

Eye-opening, inspiring and riveting, Silent Earth is part love letter to the insect world, part elegy, part rousing manifesto for a greener planet. It is a call to arms for profound change at every level - in government policy, agriculture, industry and in our own homes and gardens. Although time is running out, it is not yet too late for insect populations to recover. We may feel helpless in the face of many of the environmental issues that loom on our horizon, but Goulson shows us how we can all take simple steps to encourage insects and counter their destruction.
Biografie
Prof Dave Goulson has had a lifelong interest in insects, having started collecting butterflies as a small boy. After a degree in Biology at Oxford University and a PhD at Oxford Brookes University, he obtained a lectureship at the University of Southampton in 1995, where he stayed for 11 years. He is now Professor of Biological Sciences and Head of the School of Biological & Environmental Sciences at the University of Stirling. In 2006 he founded the Bumblebee Conservation Trust, a membership-based charity devoted to the active promotion of bee conservation in the UK; the trust now has 3,000 members.