Rumba Blues Gone Mambo
2 CDs
CD (Compact Disc)
Herkömmliche CD, die mit allen CD-Playern und Computerlaufwerken, aber auch mit den meisten SACD- oder Multiplayern abspielbar ist.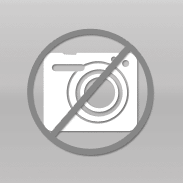 lieferbar innerhalb 1-2 Wochen
(soweit verfügbar beim Lieferanten)
Label: Rhythm & Blues
Bestellnummer:

7443184

Erscheinungstermin: 4.8.2017
Product Information

60 mambos – all with rhythm aplenty! The mambo was born in Cuba in 1938, of African and European parentage. It arrived in New York ten years later via Havana and Mexico City. 1954 was the year of the mambo in America as dancers flocked to the ballrooms to see exciting new bands led by Machito, Tito Puente, Perez Prado and Tito Rodriguez. To cash in on the craze, record companies encouraged their R&B artists to come up with songs in a Latin vein and to include the word mambo in the title. Latin rhythms have infiltrated every branch of popular music, but none has had such a wide ranging influence as the rumba. Its 3-3-2 rhythm, combined with the New Orleans second line beat, formed the basis of the Stax and Motown sound and the more complex rhythms of funk in the 1960s.
Disk 1 von 2 (CD)
1 T.N.T. Tribble: Annie's Mambo
2 Cozy Cole: Cozy's Mambo
3 Cherokee & Band: Mambo Blues
4 Classie Ballou: The Crazy Mambo
5 Billy Taylor (Piano): Early Morning Mambo
6 Lionel Hampton: Hamp's Mambo
7 Linda Hayes: I Just Wanna Mambo
8 Jimmy Forrest: Night Train Mambo
9 J.J. Jones: Night Train Mambo
10 The Miracletones: Mambo Train
11 Larry Liggett: Perdido Mambo
12 Lloyd "Tiny" Grimes: Showboat Mambo
13 Jack Costanzo: Peter Gunn Mambo
14 Tony Martinez: Robin's Mambo
15 Big John Greer: We Want To See Santa Mambo
16 Buddy Lucas: Mambo Blues
17 Mickey Baker: Guitar Mambo
18 Edna McGriff: Mambo Baby
19 Shake Keane: Mambo Indio
20 Manny Duran: Johnny Comes Marching Mambo
21 Bill Doggett: Real Gone Mambo
22 Walter Ward: Mambo Beat
23 Chuck Higgins: Blues 'n' Mambo
24 James Moody: Mambo With Moody
25 Yma Sumac: Bo Mambo
26 THE BOP|A|LOOS: South Parkway Mambo
27 Arcano: Goza Mi Mambo
28 Pérez Prado: Cuban Mambo
29 Nat Brooks: Mambo Blues
30 Choker Campbell: Jackie Mambo
Disk 2 von 2 (CD)
1 Fay Simmons: Big Joe Mambo
2 Rollee Mcgill: Helena Mambo
3 Charlie Ferguson: Hi-Beam Mambo
4 J.J. Jones: After Hours Mambo
5 Mel Gray: Mambo Jungle
6 Harmonica Harris: Blues King Mambo
7 Dolly Wade: Mambo Baby
8 Mickey Baker: Guitarambo
9 Lawrence Peel: Filatone's Mambo
10 Classie Ballou: Mambo
11 Robert Banks: Mambo Blues
12 Sonny Burke: Mamboogie
13 Kid King: Mambino
14 Chris Powell: Sandman Mambo
15 Esther Sutherland: Clock Mambo
16 Vin Strong: Mambo's Got The Blues
17 CHAZ + 2: Mambo Twist
18 Paul Williams: Don't Teach Me To Mambo
19 Buddy Johnson: Slide's Mambo
20 Ernie Fields: T-Town Mambo
21 Otis Freeman: Mambo Arribique
22 The Celebrities: Mambo Daddy
23 Ellie Russell: St Louis Blues Mambo
24 The Five Tinos: Mambo Baby
25 Larry Liggett: Junior's Mambo
26 Gene Casey: Avalon Mambo
27 Carlos Molina: Dragnet Mambo
28 Juan Toradez: Lucky Mambo
29 Jimmy Smith (Organ): Judo Mambo
30 Joe Holiday: Mambo Holiday