Tribute To Stevie Ray Vaughan: The House Is Rockin'
Tribute To Stevie Ray Vaughan: The House Is Rockin'
CD
CD (Compact Disc)
Herkömmliche CD, die mit allen CD-Playern und Computerlaufwerken, aber auch mit den meisten SACD- oder Multiplayern abspielbar ist.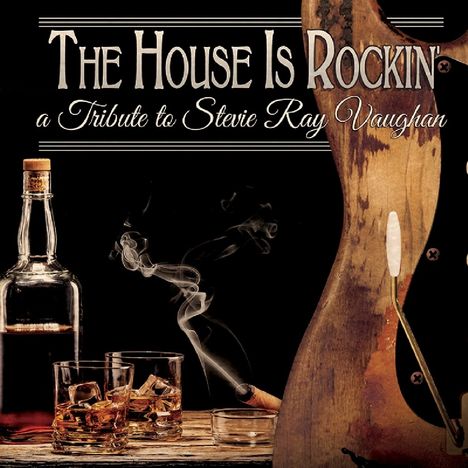 Derzeit nicht erhältlich.
Lassen Sie sich über unseren eCourier benachrichtigen, falls das Produkt bestellt werden kann.
Label: Cleopatra
Erscheinungstermin: 10.7.2015
*** Digisleeve
Einige der weltweit heißesten Blues und Rock Gitarristen zollen dem großen »King of Blues Rock« Stevie Ray Vaughan Tribut!

Mit Beiträgen von Steve Morse, Albert Lee, Walter Trout, Trevor Rabin, Steve Stevens und anderen!

Kommt in einem tollen Digipack und mit neuen Versionen von »Pride And Joy«, »The House Is Rockin'«, »Empty Arms« und vielen mehr!


Disk 1 von 1 (CD)
1 Tightrope - Trevor Rabin
2 Cold Shot - Steve Stevens
3 Travis Walk - Steve Morse
4 Empty Arms - Albert Lee
5 Pride And Joy - John Sykes
6 Couldn't Stand The Weather - Scott Hill
7 Ain't Gone 'N' Give Up On Love - Mark Kendall
8 The House Is Rockin' - Doug Aldrich
9 Honey Bee - Richie Kotzen
10 Say What! - Walter Trout
11 Riviera Paradise - Stanley Jordan