Tarja Turunen (ex-Nightwish): Best Of: Living The Dream (Limited Edition Box Set)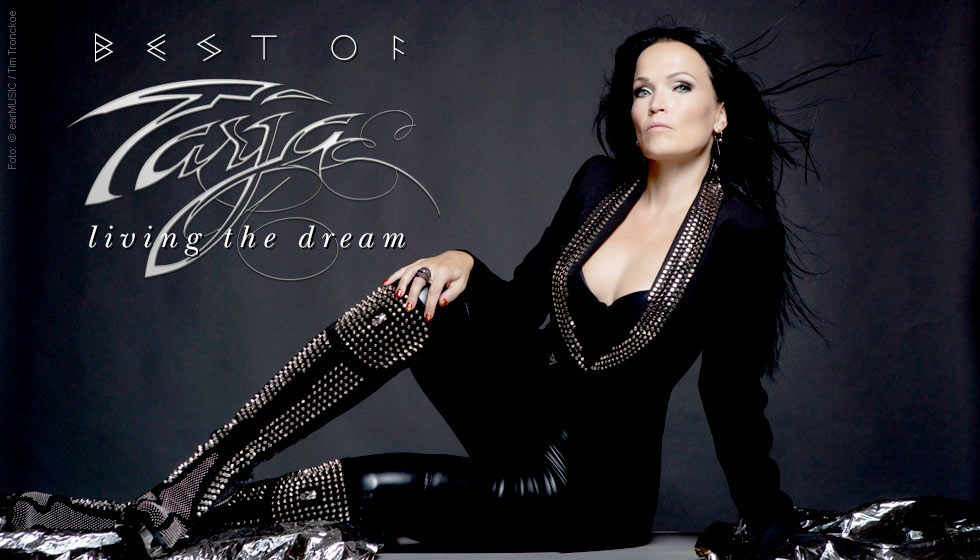 Symphonic-Metal-Hitparade
Zum 15. Jubiläum ihres ersten Solo-Albums spendiert Tarja Turunen sich und ihren zahlreichen Fans die erste Sammlung ihrer größten Hits namens »Best Of: Living The Dream«.

Die Rückschau erscheint in diversen Konfigurationen, wobei schon die »einfache« Version satte 16 Tracks enthält. Darunter Symphonic-Metal-Hits wie »I Walk Alone« und »I Feel Immortal«, sowie die brandneue Single »Eye Of The Storm«.

Mit Alissa White-Gluz von Arch Enemy und Björn Strid von Soilwork sind außerdem namhafte Gäste auf »Best Of: Living The Dream« vertreten. Fans von Tarja kommen hier voll auf ihre Kosten.
Best Of: Living The Dream (Limited Edition Box Set)
4 LPs, 3 CDs, 1 Blu-ray Disc
LP (Long Play)
Die gute alte Vinyl - Langspielplatte.
CD (Compact Disc)
Herkömmliche CD, die mit allen CD-Playern und Computerlaufwerken, aber auch mit den meisten SACD- oder Multiplayern abspielbar ist.
Blu-Ray Disc
Die Blu-Ray wurde als High-Definition-Nachfolger der DVD entwickelt und bietet ihrem Vorläufer gegenüber eine erheblich gesteigerte Datenrate und Speicherkapazität. Auf Blu-Rays können daher Filme mit deutlich besserer Auflösung gespeichert werden und bieten auf entsprechenden Bildschirmen eine enorm hohe Bildqualität. Blu-Ray-Player sind in der Regel abwärtskompatibel zu DVDs, so dass auch diese abgespielt werden können.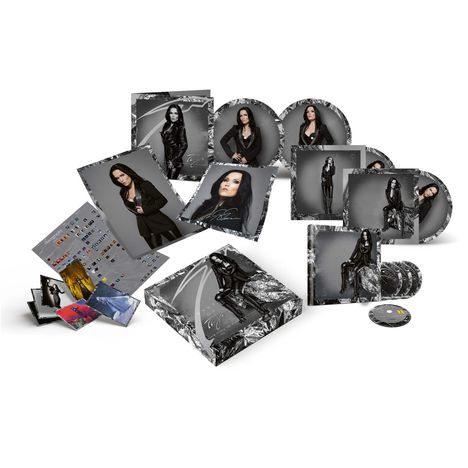 Vinyl liefern wir innerhalb Deutschlands immer portofrei.
Gesamtverkaufsrang: 4791
Verkaufsrang in LPs: 1946
Erstes Best Of der Symphonic Metal-Ikone Tarja Turunen

Tarja hat das Jahr 2022 ausgewählt, um ihr erstes »Best Of: Living The Dream« zu veröffentlichen. Es blickt auf die 15 äußerst erfolgreichen Jahre der finnischen Sängerin zurück und enthält die Hits sowie persönliche Favoriten aus ihren sechs Studioalben - »My Winter Storm«, »What Lies Beneath«, »Colours in the Dark«, »The Brightest Void«, »The Shadow Self«, »In the Raw« und die brandneue Single »Eye Of The Storm«.

Das streng limitierte Box-Set enthält:

3CD+BD earBOOK (36Seiten)
- CD1: 16 Titel
- CD2: 13 zusätzliche Tracks aus Tarjas Karriere (B-Seiten, Raritäten etc.)
- CD3: 19 Tracks Auswahl von Tarjas klassischen Nebenprojekten und Outlanders
- Blu-ray: bisher unveröffentlichtes "Circus Life"-Konzert (die komplette 2 stündige Show aus Bukarest) sowie eine Sammlung von Tarjas Musikvideos.
- 4 Picture Discs
- 6x Art Print
- 2x Poster
- 1x Kunstdruck signiert von Tarja
Die Hörproben gehören zum Artikel Tarja Turunen (ex-Nightwish): Best Of: Living The Dream (CD). Das Tracklisting kann bei diesem Artikel ggf. abweichen.
LP
1 Eye of the Storm
2 I Walk Alone (Single Version)
3 Die Alive (Alternative Version)
4 Enough
5 Falling Awake Feat. Jason Hook
6 Until My Last Breath (Single Version)
7 I Feel Immortal (Radio Remix)
8 Victim of a Ritual
LP
1 500 Letters
2 Never Enough
3 Innocene (Radio Edit)
4 Demons in You Feat. Alissa White-gluz
5 Diva
6 Dead Promises Feat. Bjvrn "Speed" Strid
7 Tears in Rain
8 You and I (Band Version)
LP
1 Oasis
2 Sing for Me
3 Anteroom of Death (Edit Version)
4 In for a Kill
5 Naiad
6 Crimson Deep
7 Mystique Voyage
LP
1 Deliverance
2 Into the Sun
3 Eagle Eye Feat. Chad Smith
4 Too Many
5 Love to Hate
6 Shadow Play
CD
1 Eye of the Storm
2 I Walk Alone (Single Version)
3 Die Alive (Alternative Version)
4 Enough
5 Falling Awake Feat. Jason Hook
6 Until My Last Breath (Single Version)
7 I Feel Immortal (Radio Remix)
8 Victim of a Ritual
9 500 Letters
10 Never Enough
11 Innocene (Radio Edit)
12 Demons in You Feat. Alissa White-gluz
13 Diva
14 Dead Promises Feat. Bjvrn "Speed" Strid
15 Tears in Rain
16 You and I (Band Version)
CD
1 Oasis
2 Sing For Me
3 Anteroom Of Death (Edit Version)
4 In For A Kill
5 Naiad
6 Crimson Deep
7 Mystique Voyage
8 Deliverance
9 Into The Sun
10 Eagle Eye feat. Chad Smith
11 Too Many
12 Love To Hate
13 Shadow Play
CD
1 Rukous, Op. 40 : N°2
2 Oi, Kiitos Sa Luojani Armollinen
3 Ave Maria (Camille Saint-Saëns)
4 Ave Maria (Giulio Caccini)
5 Ave Maria (Tarja Turunen)
6 Walking In The Air
7 You Would Have Loved This
8 O Come, O Come Emmanuel
9 Together
10 O Tannenbaum
11 What Child Is This
12 Varpunen Jouluaamuna
13 Heinillä Härkien
14 En Etsi Valtaa Loistoa
15 Witch-Hunt
16 You Take My Breath Away
17 I Feel Pretty
18 The Cruellest Goodbye
19 World in My Eyes
Blu-ray Disc
1 Mystique Voyage
2 500 Letters
3 Naiad
4 Diva
5 You And I
6 Love To Hate
7 Demons In You
8 Never Enough
9 Falling Awake
10 I Feel Immortal
11 I Walk Alone
12 Victim Of Ritual
13 Innocence
14 Die Alive
15 Tears In Rain
16 Dead Promises
17 Until My Last Breath
18 Shadow Play
Mehr von earMUSIC