Pale Saints: The Comforts Of Madness (30th Anniversary Edition)
The Comforts Of Madness (30th Anniversary Edition)
2 CDs
CD (Compact Disc)
Herkömmliche CD, die mit allen CD-Playern und Computerlaufwerken, aber auch mit den meisten SACD- oder Multiplayern abspielbar ist.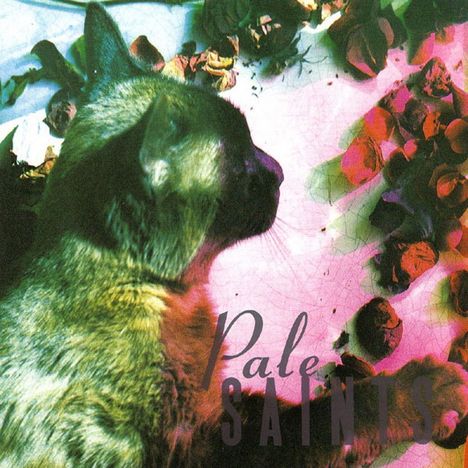 lieferbar innerhalb 1-2 Wochen
(soweit verfügbar beim Lieferanten)
Label: 4AD, 1988-90
Bestellnummer:

9562589

Erscheinungstermin: 17.1.2020
*** digitally remastered
*** Papersleeves im Schuber
Product Information

On the eve of a post-Thatcherite Britain, the Pale Saints, alongside the likes of Lush, Ride and Slowdive, were ushering in a new wave of British indie. And in 4AD, they found a perfect home for their music - an exciting & undeniable meld of noise and dream-pop.

Their 1990 debut album, The Comforts of Madness, didn't disappoint, now standing as one of the best of its era. Pitchfork placed it in their recent piece on The Best 50 Shoegaze Albums Of All Time saying, »There's a restless urgency, particularly when the volume swells and the rhythms intensify. That energy not only keeps (it) vital, it emphasizes Pale Saints' inventiveness, how they channelled softness and rage into something distinctive.«

30 years later, and The Comforts of Madness is finally getting the reissue treatment, both coming with a bonus disc of previously unreleased demos and the band's only Peel Session, recorded in 1989.


Rezensionen
»Das Shoegaze-Meisterwerk erstmals im Remaster« (RollingStone)
Disk 1 von 2 (CD)
1 Way The World Is
2 You Tear The World In Two
3 Sea Of Sound
4 True Coming Dream
5 Little Hammer
6 Insubstanial
7 A Deep Sleep For Steven
8 Language Of Flowers
9 Fell From The Sun
10 Sight Of You
11 Time Thief
Disk 2 von 2 (CD)
1 Sight Of You (Original Woodhouse Studio Version)
2 Way The World Is (Woodhouse Studio LP Demo)
3 Language of Flowers (Woodhouse Studio LP Demo)
4 You Tear The World In Two (Woodhouse Studio LP Demo)
5 Fell From The Sun (Woodhouse Studio LP Demo)
6 A Deep Sleep For Steven (Woodhouse Studio LP Demo)
7 Time Thief (Woodhouse Studio LP Demo)
8 Sea of Sound (Woodhouse Studio LP Demo)
9 Insubstantial (Woodhouse Studio LP Demo)
10 Little Hammer (Woodhouse Studio LP Demo)
11 True Coming Dream (Woodhouse Studio LP Demo)
12 She Rides The Waves (John Peel Show Version)
13 You Tear The World In Two (John Peel Show Version)
14 Way The World Is (John Peel Show Version)
15 Time Thief (John Peel Show Version)