Loreena McKennitt: The Wind That Shakes The Barley (Limited Edition) (Transparent Yellow Vinyl)
The Wind That Shakes The Barley (Limited Edition) (Transparent Yellow Vinyl)
LP
LP (Long Play)
Die gute alte Vinyl - Langspielplatte.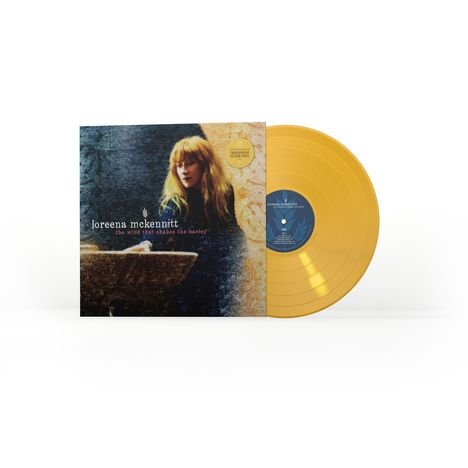 Artikel am Lager
-10%
Verlängerter Rückgabezeitraum bis 31. Januar 2023
Alle zur Rückgabe berechtigten Produkte, die zwischen dem 1. bis 31. Dezember 2022 gekauft wurden, können bis zum 31. Januar 2023 zurückgegeben werden.

Vinyl liefern wir innerhalb Deutschlands immer portofrei.
Label: Quinlan Road, 2010
Bestellnummer:

11018848

Erscheinungstermin: 7.10.2022
Weitere Ausgaben von The Wind That Shakes The Barley
Gesamtverkaufsrang: 6893
Verkaufsrang in LPs: 2265
Loreena präsentiert uns auf ihrem neuen Album genau den Stil mit dem sie ihren weltweiten Durchbruch erlangte: Traditionelle Songs und Balladen, die tief in der irischen und schottischen Kultur der Kelten verankert sind.

Dieses Album wird die Herzen der Fans besonders hoch schlagen lassen, da Loreena damit zu den musikalischen Wurzeln des Anfangs ihrer Karriere zurückkehrt.


Product-Information:

In a stirring and inspirational return to her roots, Loreena McKennitt has created a new album of traditional Celtic songs, recorded this summer in the historic 1832 Sharon Temple north of Toronto, Ontario, Canada.

"Every once and again there is a pull to return to one's own roots or beginnings, with the perspective of time and experience, to feel the familiar things you once loved and love still," says Loreena.


Die Hörproben gehören zum Artikel Loreena McKennitt: The Wind That Shakes The Barley (CD). Das Tracklisting kann bei diesem Artikel ggf. abweichen.
LP
1 As I Roved Out
2 On A Bright May Morning
3 Brian Boru's March
4 Down By The Sally Gardens
5 The Star Of The Country Down
6 The Wind That Shakes The Barley
7 The Death Of Queen Jane
8 The Emigration Tunes
9 The Parting Glass