Interpol: Turn On The Bright Lights
Turn On The Bright Lights
LP
LP (Long Play)
Die gute alte Vinyl - Langspielplatte.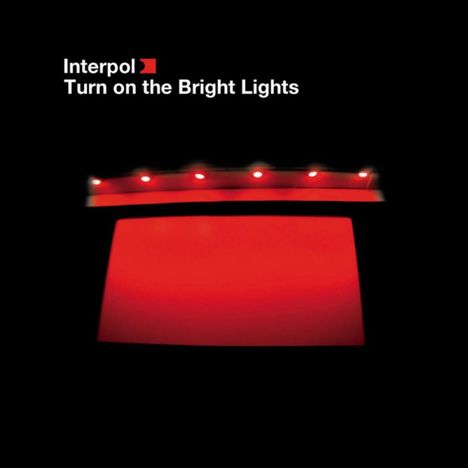 Vinyl liefern wir innerhalb Deutschlands immer portofrei.
Label: Matador, 2002
Bestellnummer:

10331793

Erscheinungstermin: 11.12.2020
Weitere Ausgaben von Turn On The Bright Lights
Gesamtverkaufsrang: 15349
Verkaufsrang in LPs: 4957
Product Information

The debut album from the NYC quartet is a filler-free, fully realized statement of intent. From the driving "PDA" to the monumental "Untitled" and the haunting "Say Hello To The Angels", this elegant and rich collection is a triumph of fin-de-siecle melancholy and youthful force.
Die Hörproben gehören zum Artikel Interpol: Turn On The Bright Lights (CD). Das Tracklisting kann bei diesem Artikel ggf. abweichen.
LP
1 Untitled
2 Obstacle 1
3 NYC
4 PDA
5 Say Hello To The Angels
6 Hands Away
7 Obstacle 2
8 Stella Was A Diver And She Was Always Down
9 Roland
10 The New
11 Leif Erikson