Lost Salvation
CD
CD (Compact Disc)
Herkömmliche CD, die mit allen CD-Playern und Computerlaufwerken, aber auch mit den meisten SACD- oder Multiplayern abspielbar ist.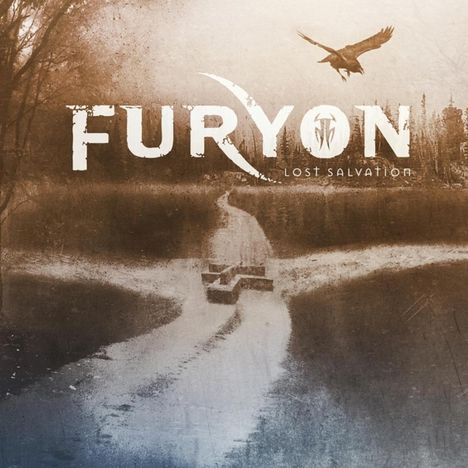 Derzeit nicht erhältlich.
Lassen Sie sich über unseren eCourier benachrichtigen, falls das Produkt bestellt werden kann.
Label: Dream, 2015
Erscheinungstermin: 27.2.2015
Product Information

Since their inception FURYON have been a band who like nothing more than to challenge expectations. Raised on a diet of heavy metal, prog, and classic rock, FURYON mix all these components for a truly unique and contemporary sound. Delivering huge rock radio friendly songs, with technically challenging, yet infectiously catchy musicianship. Dedicated to one sole purpose, making hard hitting songs that will stand the test of time. From the outset FURYON have been forces to be reckoned with live.

Word of mouth meant they soon became one of the biggest draws in Brighton's busy rock scene, selling out shows at the iconic Concorde 2 venue, usually reserved for high profile touring bands. The blistering power and passion of a FURYON show is something very special to behold. What separates FURYON from the crowd is the sheer quality of their musicianship. Boasting two truly world class guitarists in the form of Chris Green, and Pat »The Shred« Heath.

FURYON have few peers when it comes to the quality of their iconic riffs, and jaw dropping solos. Backing them up is one of the tightest rhythm sections the rock world has to offer with the awesome combination of Lee Farmery, and Nickel. Leading from the front is the outstanding vocal versatility of Matt Mitchell, whose emotion drenched voice effortlessly moves between melodic and crunchingly heavy.
Disk 1 von 1 (CD)
1 All That I Have
2 Lost Salvation
3 These Four Walls
4 Scapegoat
5 Resurrect Me
6 Left It With The Gods
7 Good Sky
8 Dematerialize
9 What You Need
10 Wiseman