Ennio Morricone: Filmmusik: Death Rides A Horse (Da Uomo A Uomo) (O.S.T.) (Limited Edition) (Colored Vinyl)
Filmmusik: Death Rides A Horse (Da Uomo A Uomo) (O.S.T.) (Limited Edition) (Colored Vinyl)
2 LPs
LP (Long Play)
Die gute alte Vinyl - Langspielplatte.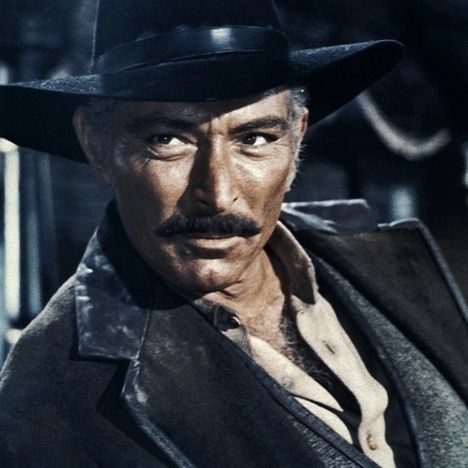 lieferbar innerhalb 2-3 Wochen
(soweit verfügbar beim Lieferanten)
Vinyl liefern wir innerhalb Deutschlands immer portofrei.
Label: Dagored, 1967
Bestellnummer:

7873303

Erscheinungstermin: 3.11.2017
The soundtrack for this epic western movie featuring the great Lee Van Cleef bears the signature of Ennio Morricone: Guitars, flute, piano, timpani, drums and a Native-American choir style make this motion picture a kind of original masterpiece in the maestro's oeuvre. I Cantori Moderni di Alessandroni perform here in their own unique way with Alessandro Alessandroni on evidence with his original whistling. The main musical theme was employed by Quentin Tarantino in Kill Bill vol. 1 and in Inglourious Bastards!
LP
1 Death Rides A Horse
2 Guitar Nocturne
3 Death Rides A Horse (Version 2)
4 Monody For Guitar
5 Ghost
6 Death Rides A Horse (Version 3)
7 Alone In The Night
8 Mystic And Severe
9 Monody For Guitar (Version 2)
10 A Man And A Whistle
11 Anger And Sorrow
12 Death Rides A Horse (Version 4) 5
13 Monody For Guitar (Version 3)
14 Death Rides A Horse (Version 5)
LP
1 Mystic And Severe (Version 2)
2 Alone In The Night (Version 2)
3 Anger And Sorrow (Version 2)
4 Alone In The Night (Version 3)
5 Mystic And Severe (Version 3)
6 Death Rides A Horse (Vocal Version)
7 Death Rides A Horse (Stereo Mix)
8 Monody For Guitar (Stereo Mix)
9 A Man And A Whistle (Stereo Mix)
10 Anger And Sorrow (Stereo Mix)
11 Death Rides A Horse (Version 2 - Stereo Mix)