Bob Dylan: The Essential Bob Dylan
The Essential Bob Dylan
2 LPs
LP (Long Play)
Die gute alte Vinyl - Langspielplatte.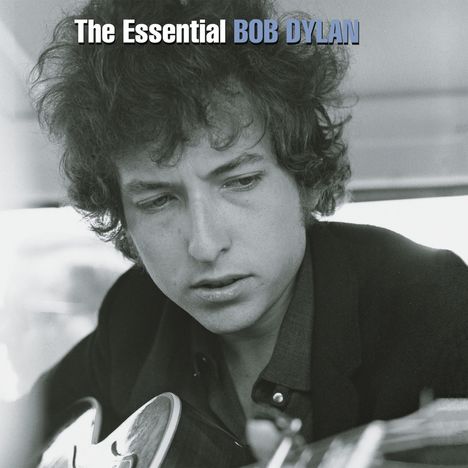 Vinyl liefern wir innerhalb Deutschlands immer portofrei.
Label: Columbia
Bestellnummer:

2876958

Erscheinungstermin: 8.7.2016
Weitere Ausgaben von The Essential Bob Dylan
*** Gatefold Cover
Gesamtverkaufsrang: 33208
Verkaufsrang in LPs: 7646
"The Essentiell Bob Dylan" ist die perfekte Einführung für Musikfans, die sich sich mit der Musik des Meisters erstmals beschäftigen wollen. Alle 32 Songs gehören zum Besten vom Besten aus der Feder von Dylan.
Die Kollektion stammt aus 2014, Songs aus den danach folgenden Alben konnten deshalb nicht berücksichtigt werden.


Die Hörproben gehören zum Artikel Bob Dylan: The Essential Bob Dylan (CD). Das Tracklisting kann bei diesem Artikel ggf. abweichen.
LP
1 Blowin' In The Wind
2 Don't think twice, it's all right
3 The Times They Are A-Changin'
4 It Ain't Me Babe
5 Maggie's Farm
6 Mr. Tambourine Man
7 Subterranean Homesick Blues
8 Like A Rolling Stone
9 Positively 4th Street
10 Just Like a Woman
11 Rainy Day Women #12 & 35
12 Lay, Lady, Lay
13 Knockin' on Heaven's Door (Remastered)
LP
1 Forever Young (Slow Version)
2 Tangled up in blue
3 Gotta serve somebody
4 Jokerman
5 Make You Feel My Love
6 Things have changed
7 Mississippi
8 When The Deal Goes Down
9 Beyond Here Lies Nothin'
10 Long and Wasted Years