Bert Jansch: Living In The Shadows Part 2: On The Edge Of A Dream (Book-Back-Box Set)
Living In The Shadows Part 2: On The Edge Of A Dream (Book-Back-Box Set)
4 LPs
LP (Long Play)
Die gute alte Vinyl - Langspielplatte.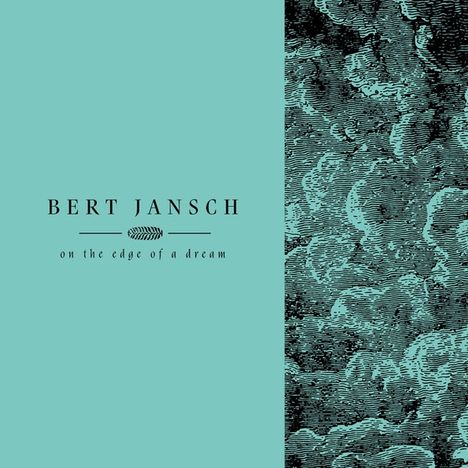 lieferbar innerhalb 2-3 Wochen
(soweit verfügbar beim Lieferanten)
Vinyl liefern wir innerhalb Deutschlands immer portofrei.
Label: Earth
Bestellnummer:

6569868

Erscheinungstermin: 28.4.2017
Weitere Ausgaben von Living In The Shadows Part 2: On The Edge Of A Dream
Product Information:


This remarkable anthology documents some of Jansch's finest work, and a man at the top of his game, some forty years (!) after his first release. From the brooding resonance of Crimson Moon (where Jansch is joined by Johnny Marr, Bernard Butler and Johnny "Guitar" Hodge, as well as son Adam Jansch and Bert's wife Loren Jansch) to the intimacy of Edge Of A Dream (Bernard Butler, Hope Sandoval, Dave Swarbrick, Ralph McTell, Johnny "Guitar" Hodge, Paul Wassif, Adam Jansch and Loren Jansch) to the wondrous new folk / trad folk harmony of Black Swan (Beth Orton, Devendra Banhart, Kevin Barker, Helena Espvall, Paul Wassif), these seemingly very different albums all speak of one thing: Bert's natural talent for turning out extraordinary music, regardless of genre. Disc four, The Setting Of The Sun, takes in more demos and unreleased material. These peeks into Jansch's recording process are fascinating, with his home studio lending itself perfectly to any recording fancy he might arrive at. Liner notes by Bernard Butler and Bert's son Adam, while a comprehensive listening guide (by esteemed journalist, Dave Henderson) is also included.


LP
1 Caledonia
2 Going Home
3 Crimson Moon
4 Downunder
5 October Song
6 Looking For Love
7 Fool's Mate
8 The River Bank
9 Omie Wise
10 My Donald
11 Neptune's Daughter
12 Singing The Blues
LP
1 On The Edge Of A Dream
2 All This Remains
3 What Is On Your Mind
4 Sweet Death
5 I Cannot Keep From Crying
6 La Luna
7 Gypsy Dave
8 Walking This Road
9 The Quiet Joys Of Brotherhood
10 Black Cat Blues
11 Bright Sunny Morning
LP
1 The Black Swan
2 High Days
3 When The Sun Comes Up
4 Katie Cruel
5 My Pocket's Empty
6 Watch The Stars
7 A Woman Like You
8 The Old Triangle
9 Bring Your Religion
10 Texas Cowboy Blues
11 Magdalina's Dance
12 Hey Pretty Girl..
LP
1 Watch The Stars (Demo)
2 It Don't Bother Me - Feat. Johnny Marr (Unreleased)
3 On The Edge Of A Dream (Demo)
4 Walking This Road (Demo)
5 My Pocket's Empty (Demo)
6 Cocaine- Feat. Johnny Marr (Unreleased)
7 Untitled (Unreleased)
8 Chambertin - Feat. Gordon Giltrap (Unreleased)
9 Katie Cruel (Demo)
10 Fool's Mate (Demo)
11 The Quiet Joys Of Brotherhood (Demo)