Steve Winwood: Revolutions: The Very Best Of Steve Winwood
Revolutions: The Very Best Of Steve Winwood
CD
CD (Compact Disc)
Herkömmliche CD, die mit allen CD-Playern und Computerlaufwerken, aber auch mit den meisten SACD- oder Multiplayern abspielbar ist.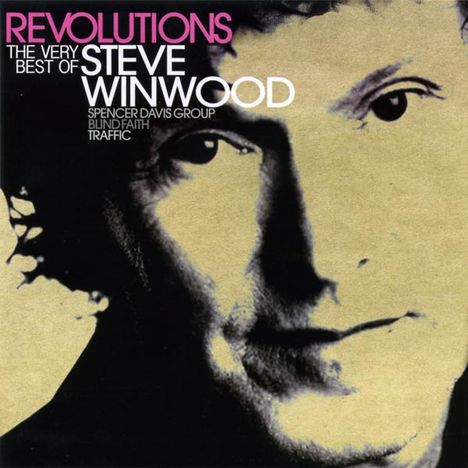 Label: Universal
Bestellnummer:

1122838

Erscheinungstermin: 4.6.2010
*** digitally remastered
Gesamtverkaufsrang: 377
Verkaufsrang in CDs: 151
»Revolutions – The Very Best Of Steve Winwood« ist die ultimative Retrospektive von Steve Winwood, einem der größten britischen Künstler aller Zeiten, welche erstmals alle Hits seiner langen Karriere vereint. Man darf sich freuen auf eine Kollektion mit großartigen Songs wie »Keep On Running«, »Higher Love«, »Back In The High Life Again«, »Roll With It« oder »Valerie«. In seiner fast 50 Jahre währenden Karriere hat Winwood über 50 Millionen Alben verkauft. Das Tracklisiting wurde persönlich von Steve Winwood zusammengestellt und zeichnet seine fünf Jahrzehnte währende Karriere nach.
Disk 1 von 1 (CD)
1 Keep on running
2 Somebody help me
3 Gimme some lovin
4 I'm a man
5 Forty thousand headmen
6 Paper sun
7 No face, no name, no number
8 Dear Mr.Fantasy
9 Can´t find my way home
10 While you can see a chance
11 Valerie
12 Spanish dancer 2010
13 Higher love
14 Back in the high life again
15 Roll with it
16 Dirty city feat. Eric Clapton