The Doors: The Doors (180g)
The Doors (180g)
LP
LP (Long Play)
Die gute alte Vinyl - Langspielplatte.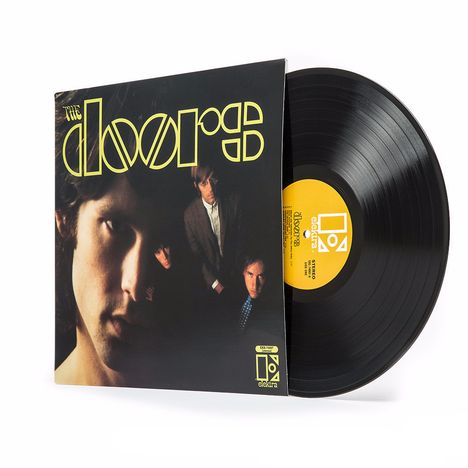 Vinyl liefern wir innerhalb Deutschlands immer portofrei.
Label: Elektra, 1967
Bestellnummer:

7577795

Erscheinungstermin: 20.5.2010
Gesamtverkaufsrang: 148
Verkaufsrang in LPs: 91
»The Doors« erschien ursprünglich bereits am 4. Januar 1967. Mit Songs wie »Light My Fire«, »Break On Through« und »Back Door Man« war es das Sprungbrett zum Erfolg der jungen Psychedelic-Rock-Band. Bis heute gehört es zu den einflussreichsten Rockalben der Musikgeschichte. Das Magazin Rolling Stone listet es auf Platz 42 der 500 besten Alben aller Zeiten.


Die Hörproben gehören zum Artikel The Doors: The Doors (50th-Anniversary-Deluxe-Edition) (180g) (LP). Das Tracklisting kann bei diesem Artikel ggf. abweichen.
LP
1 Break On Through (To The Other Side)
2 Soul Kitchen
3 The Crystal Ship
4 Twentieth Century Fox
5 Alabama Song (Whisky Bar)
6 Light My Fire
7 Back Door Man
8 I Looked At You
9 End Of The Night
10 Take It As It Comes
11 The End