Creedence Clearwater Revival: Bayou Country (40th Anniversary Edition)
Bayou Country (40th Anniversary Edition)
CD
CD (Compact Disc)
Herkömmliche CD, die mit allen CD-Playern und Computerlaufwerken, aber auch mit den meisten SACD- oder Multiplayern abspielbar ist.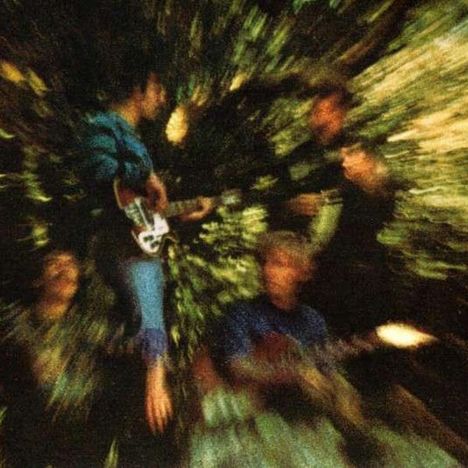 Gesamtverkaufsrang: 23243
Verkaufsrang in CDs: 9937
Product Information:

Bayou Country, Creedence Clearwater's second album, was chock full of hits and much-played album tracks: "Proud Mary," "Born on the Bayou," the Little Richard cover "Good Golly Miss Molly," the seven-minute "Graveyard Train" and the eight-minute "Keep on Choogling." The reissue also contains a longer alternate take of the album track "Bootleg," live versions of "Born on the Bayou" and "Proud Mary," and a psychedelic blues jam recorded live by San Francisco's seminal KSAN-FM called "Crazy Otto." Annotator was San Francisco Chronicle pop music editor Joel Selvin.

The Series:

In celebration of the 40th Anniversary of Creedence Clearwater Revival, the legendary band's first six albums are being reissued by Fantasy Records as six individual expanded-edition CDs. The albums — Creedence Clearwater Revival, Bayou Country, Green River, Willy & the Poor Boys, Cosmo's Factory and Pendulum,, all originally released from 1968-70 —have been remastered and contain B-sides and unreleased studio & live material.
Disk 1 von 1 (CD)
1 Born On The Bayou
2 Bootleg
3 Graveyard Train
4 Good Golly Miss Molly
5 Penthouse Pauper
6 Proud Mary
7 Keep On Chooglin'
8 Bootleg (Alternate Take)
9 Born On The Bayou (Live in London)
10 Proud Mary (Live in Stockholm)
11 Crazy Otto (Live at The Fillmore)