Booker T. & The MGs: The Very Best Of Booker T. & The MGs
The Very Best Of Booker T. & The MGs
CD
CD (Compact Disc)
Herkömmliche CD, die mit allen CD-Playern und Computerlaufwerken, aber auch mit den meisten SACD- oder Multiplayern abspielbar ist.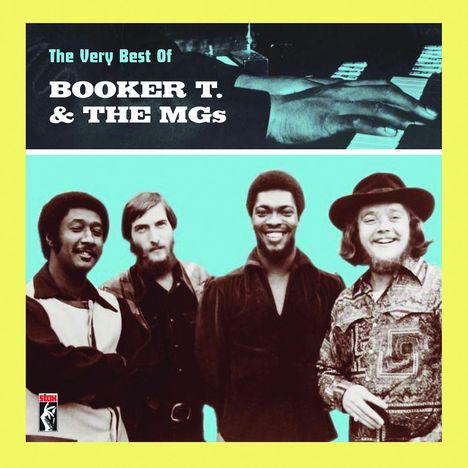 Label: Concord, 1962-70
Bestellnummer:

1454314

Erscheinungstermin: 31.7.2007
Weitere Ausgaben von The Very Best Of Booker T. & The MGs
*** 24Bit digitally remastered
This 24-bit remastered disc is a career-spanning collection of 20 greatest hits including "Green Onions," "Time Is Tight," and many more! It also includes rare photographs and notes by Rob Bowman, author of the Grammy® Award-winning Soulsville U. S.A.: The Story of Stax Records.
Disk 1 von 1 (CD)
1 Green Onions
2 Chinese Checkers
3 Mo' Onions
4 Soul Dressing
5 Boot-Leg
6 My Sweet Potato
7 Booker-Loo
8 Hip Hug-Her
9 Groovin'
10 Slim Jenkins' Place (A.K.A. Slim Jenkins' Joint)
11 Soul Limbo
12 Heads Or Tails
13 Hang 'Em High
14 Over Easy
15 Time Is Tight
16 Mrs. Robinson
17 Soul Clap '69
18 Something
19 Sunday Sermon
20 Melting Pot