Wayne Shorter: Second Genesis (180g) (Limited Edition) (Francis Wolff Collection) +2 Bonus Tracks
Second Genesis (180g) (Limited Edition) (Francis Wolff Collection) +2 Bonus Tracks
LP
LP (Long Play)
Die gute alte Vinyl - Langspielplatte.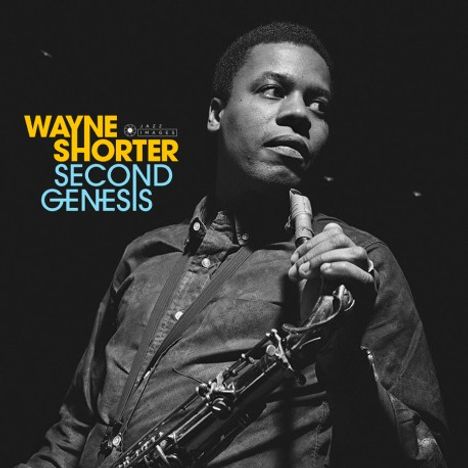 Nur noch 1 Stück am Lager. Danach versandfertig innerhalb 2-3 Wochen (soweit verfügbar beim Lieferanten)
Vinyl liefern wir innerhalb Deutschlands immer portofrei.
Label: Jazz Images, 1960
Bestellnummer:

9656018

Erscheinungstermin: 7.2.2020
Weitere Ausgaben von Second Genesis
+ Cedar Walton, Bob Cranshaw, Art Blakey
*** Gatefold Cover
Born in Newark, New Jersey, on August 25, 1933, saxophonist Wayne Shorter (who is 86 at this writing) was described by jazz critic Ben Ratliff of the New York Times as "probably jazz's greatest living small group composer and a contender for greatest living improviser." Many of Shorter's compositions have become jazz standards. His output has earned worldwide recognition, critical praise and various commendations, including multiple Grammy Awards. Presented here is Shorter's complete LP Second Genesis. Although his music would become much more experimental after joining Miles Davis' quintet a fewyears later, Shorter can still be heard here in the postbop style—more akin to the music he performed during that same period with Art Blakey's Jazz Messengers.
LP
1 Ruby and the pearl (ray evans-jay livingston) 6:00
2 Pay as you go (wayne shorter) 3:45
3 Second genesis (wayne shorter) 4:13
4 Mr. chairman (wayne shorter) 3:18
5 June night (abel baer-cliff friend) 8:11 (Bonus Track 1959)
6 Tenderfoot (wayne shorter) 3:29
7 The albatross (wayne shorter) 5:27
8 Getting to know you (richard rodgers-oscar hammerstein ii) 4
9 I didn't know what time it was (richard rodgers-lorenz hart)
10 What know (lee morgan) 7:51 (Bonus Track 1959)