Jimmy Scott: The Source (180g)
The Source (180g)
LP
LP (Long Play)
Die gute alte Vinyl - Langspielplatte.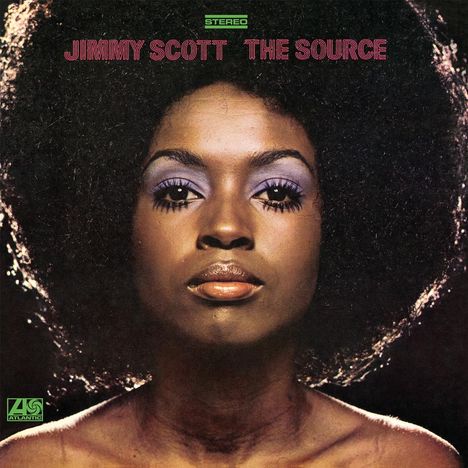 versandfertig innerhalb von 1-3 Tagen
(soweit verfügbar beim Lieferanten)
Vinyl liefern wir innerhalb Deutschlands immer portofrei.
Weitere Ausgaben von The Source
Product Information

Jimmy Scott's The Source (1969) is as beautiful and strong today as it was when it was recorded for Ray Charles' Tangerine Records. The lyrical links of »Unchained Melody« are absolutely righteous and the strains of »Exodus« could lead a listener to cry the Red Sea or to part it. While »Motherless Child« aches with orphaned loneliness, »Our Day Will Come« is confidentially encouraging.

Jimmy Scott was an American Jazz vocalist famous for his unusually high contralto voice and his sensitivity on ballads and love songs. After a series of successes in the 1940s and 50s, Scott's career faltered by the early 60s. He slid into obscurity before launching a well-received comeback in the 1990s. His unusual singing voice was due to Kall mann's syndrome, a very rare genetic condition. For over 40 years, Scott's frankly feminine registers, delayed deliveries, easy shapings, and full-Soul bellows have been a source of inspiration and style for everyone from Nancy Wilson to k. d. lang, and this album carries that legendary legacy into the 21st century.
Die Hörproben gehören zum Artikel Jimmy Scott (1925-2014): The Source (CD). Das Tracklisting kann bei diesem Artikel ggf. abweichen.
LP
1 Exodus
2 On Broadway
3 Our day will come
4 I wish I knew
5 Unchained melody
6 Day by day
7 Sometimes I Feel Like A Motherless Child
8 This love of mine