Bill Evans (Piano): Portrait In Jazz (180g) (Limited Edition) (Blue Vinyl) +1 Bonus Track
Portrait In Jazz (180g) (Limited Edition) (Blue Vinyl) +1 Bonus Track
LP
LP (Long Play)
Die gute alte Vinyl - Langspielplatte.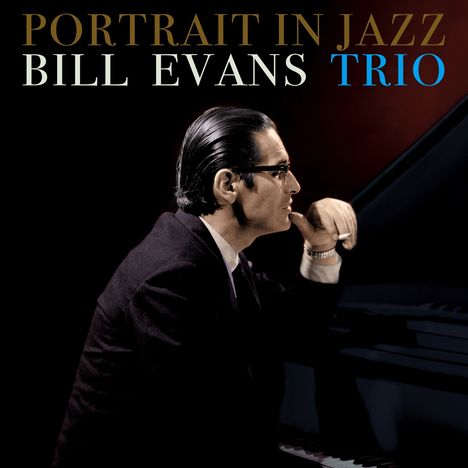 lieferbar innerhalb 1-2 Wochen
(soweit verfügbar beim Lieferanten)
-10%
Vinyl liefern wir innerhalb Deutschlands immer portofrei.
+ Scott La Faro, Paul Motian

* DMM - Direct Metal Mastering
Gesamtverkaufsrang: 3241
Verkaufsrang in LPs: 1446
Acht Monate nach seiner erfolgreichen Zusammenarbeit mit Miles Davis auf dem Album Kind of Blue nahm Evans mit einer neuen Gruppe (dem Bill Evans Trio) Portrait in Jazz auf, die dazu beitrug, die Richtung des modernen Jazz zu ändern.

Am auffälligsten ist, dass LaFaros Bass von einem reinen Begleitinstrument zu einem dem Klavier fast ebenbürtigen Instrument avanciert ist (wenn auch nicht in dem Maße, wie es auf späteren Alben wie Sunday at the Village Vanguard der Fall sein sollte). Es ist eines von Evans' eher up-tempo und swingenden Alben (trotz der Präsenz mehrerer Balladen).