Duke Ellington & Johnny Hodges: Side By Side
Side By Side
CD
CD (Compact Disc)
Herkömmliche CD, die mit allen CD-Playern und Computerlaufwerken, aber auch mit den meisten SACD- oder Multiplayern abspielbar ist.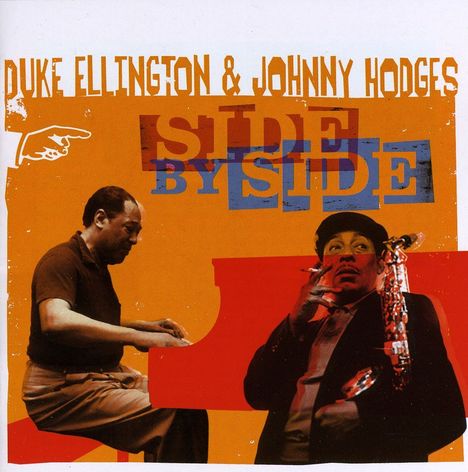 lieferbar innerhalb 1-2 Wochen
(soweit verfügbar beim Lieferanten)
When Norman Granz signed Johnny Hodges to a recording contract in 1951, it was a prelude to Hodges's leaving the Duke Ellington orchestra to lead his own small band. Four years later Hodges was back in the Ellington fold, but he continued to record for Granz under his own name. Side by Side, recorded in 1958 and 1959, is a throwback to the small-group sessions Ellington recorded with Hodges and other members of his orchestra in the Thirties, but with a couple of important differences: the absence of Ellington himself on several cuts (with Billy Strayhorn taking over at the piano), and the presence of such notable non-Ellingtonians as drummer Jo Jones and trumpeters Roy Eldridge and Harry "Sweets" Edison.
Disk 1 von 1 (CD)
1 Stompy Jones
2 Squeeze Me
3 Big Shoe
4 Going Up
5 Just A Memory
6 Let's Fall In Love
7 Ruint
8 Bend One
9 You Need To Rock
10 M.H.R.
11 Three and six
12 Not So Dukish
13 Central Park Swing
14 Preacher Blues
15 The Last Time I Saw Paris