Dave Brubeck: Time Out! (180g)
Time Out! (180g)
LP
LP (Long Play)
Die gute alte Vinyl - Langspielplatte.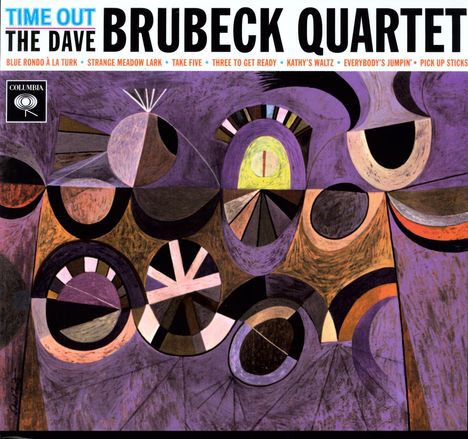 Vinyl liefern wir innerhalb Deutschlands immer portofrei.
Der 1920 geborene Pianist Dave Brubeck ist eine amerikanische Jazzlegende. Anfang der 50er Jahre gründete er in Kalifornien die Formation Dave Brubeck Quartet, mit der er bald zum Geheimtipp der Jazz-Szene des Sunshine State avancierte. 1961 gelang es Brubeck, mit dem von seinem Saxophonisten komponierten Stück "Take Five" bis in die Hochlagen der Pop-Charts vorzudringen. Der im 5/4-Takt gespielte Song war die erste Jazz-Platte, die mehr als eine Million Tonträger verkaufte. "Take Five" stammte vom bereits 1959 veröffentlichten Album "Time Out", mit dem Brubeck einen der definitiven Meilensteine des Jazz vorlegte.


Product Information

Time Out' is the 1959 album by The Dave Brubeck Quartet, based upon the use of time signatures that were unusual for jazz (mainly waltz or double-waltz time, but also 9 / 8, and most famously 5 / 4).Although the album was intended as an experiment and received negative reviews by critics upon its release, it became one of the best-known and biggest-selling jazz albums ever! Obviously, timing is everything! Just over 50 years after its original release, we present this timeless album on 180 grams audiophile vinyl.
Die Hörproben gehören zum Artikel Dave Brubeck (1920-2012): Time Out! (CD). Das Tracklisting kann bei diesem Artikel ggf. abweichen.
LP
1 Blue Rondo à La Turk
2 Strange Meadowlark
3 Take Five
4 Three To Get Ready
5 Kathy's Waltz
6 Everybody's Jumpin'
7 Pick Up Sticks