Seth Bernstein: Return to the Motherland
Return to the Motherland
Buch
Displaced Soviets in WWII and the Cold War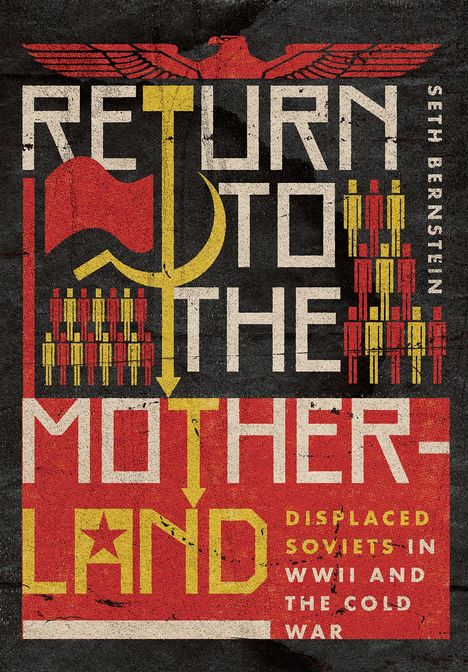 versandfertig innerhalb von 1-3 Tagen
(soweit verfügbar beim Lieferanten)
Combined Academic Publ., 02/2023
Einband: Gebunden
Sprache: Englisch
ISBN-13:

9781501767395

Bestellnummer: 11136150
Umfang: 312 Seiten
Sonstiges: 19 b&w halftones, 2 maps
Gewicht: 646 g
Maße: 238 x 162 mm
Stärke: 30 mm
Erscheinungstermin: 15.2.2023

Achtung: Artikel ist nicht in deutscher Sprache!
Klappentext
Return to the Motherland follows those who were displaced to the Third Reich back to the Soviet Union after the victory over Germany. At the end of World War II, millions of people from Soviet lands were living as refugees outside the borders of the USSR. Most had been forced laborers and prisoners of war, deported to the Third Reich to work as racial inferiors in a crushing environment.

Seth Bernstein reveals the secret history of repatriation, the details of the journey, and the new identities, prospects, and dangers for migrants that were created by the tumult of war. He uses official and personal sources from declassified holdings in post-Soviet archives, more than one hundred oral history interviews, and transnational archival material. Most notably, he makes extensive use of secret police files declassified only after the Maidan Revolution in Ukraine in 2014.

The stories described in Return to the Motherland reveal not only how the USSR grappled with the aftermath of war but also the universality of Stalinism's refugee crisis. While arrest was not guaranteed, persecution was ubiquitous. Within Soviet society, returnees met with a cold reception that demanded hard labor as payment for perceived disloyalty, soldiers perpetrated rape against returning Soviet women, and ordinary people avoided contact with repatriates, fearing arrest as traitors and spies. As Bernstein describes, Soviet displacement presented a challenge to social order and the opportunity to rebuild the country as a great power after a devastating war.