Linda Johnson: Art, Ethics and the Human-Animal Relationship
Art, Ethics and the Human-Animal Relationship
Buch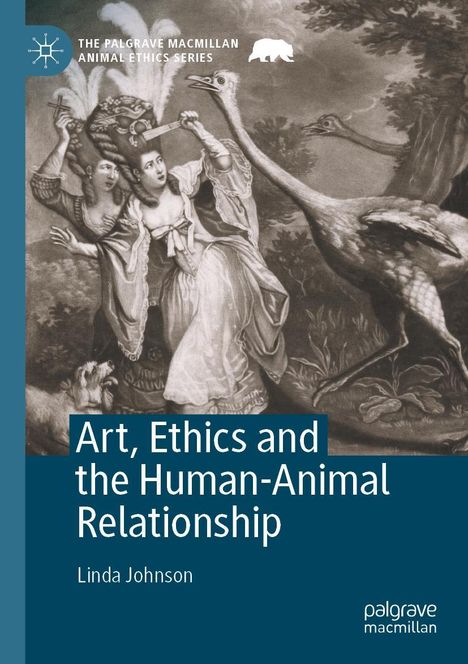 lieferbar innerhalb 2-3 Wochen
(soweit verfügbar beim Lieferanten)
Springer International Publishing, 09/2022
Einband: Kartoniert / Broschiert, Paperback
Sprache: Englisch
ISBN-13:

9783030788353

Bestellnummer: 11057585
Umfang: 336 Seiten
Nummer der Auflage: 22001
Auflage: 1st ed. 2021
Gewicht: 436 g
Maße: 210 x 148 mm
Stärke: 18 mm
Erscheinungstermin: 22.9.2022

Achtung: Artikel ist nicht in deutscher Sprache!
Weitere Ausgaben von Art, Ethics and the Human-Animal Relationship
Klappentext
This book examines the works of major artists between the seventeenth and nineteenth centuries, as important barometers of individual and collective values toward non-human life. Once viewed as merely representational, these works can also be read as tangential or morally instrumental by way of formal analysis and critical theories. Chapter Two demonstrates the discrimination toward large and small felines in Genesis and The Book of Revelation. Chapter Three explores the cruel capture of free roaming animals and how artists depicted their furs, feathers and shells in costume as symbols of virtue and vice. Chapter Four identifies speciest beliefs between donkeys and horses. Chapter Five explores the altered Dutch kitchen spaces and disguised food animals in various culinary constructs in still life painting. Chapter Six explores the animal substances embedded in pigments. Chapter Seven examines animals in absentia-in the crafting of brushes. The book concludes with the fish paintings of William Merritt Chase whose glazing techniques demonstrate an artistic approach that honors fishes as sentient beings.