John Kekes (Professor Emeritus of Philosophy, Professor Emeritus of Philosophy, University at Albany, SUNY): Moderate Conservatism
Moderate Conservatism
Buch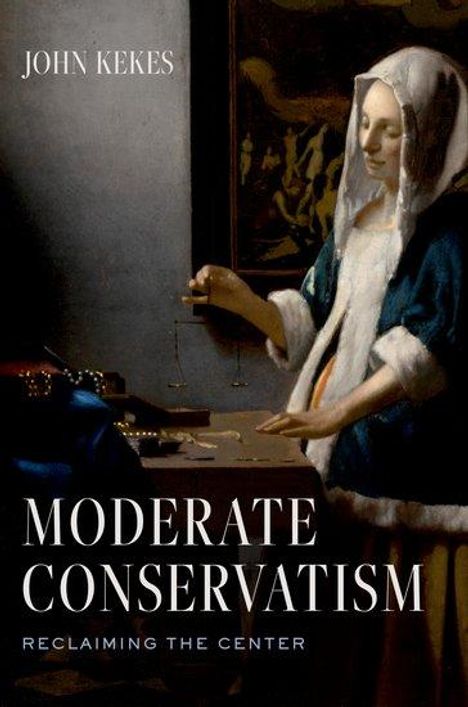 Lieferzeit beträgt mind. 4 Wochen
(soweit verfügbar beim Lieferanten)
Oxford University Press Inc, 02/2023
Einband: Gebunden
Sprache: Englisch
ISBN-13:

9780197668061

Bestellnummer: 10998319
Umfang: 264 Seiten
Gewicht: 404 g
Maße: 218 x 146 mm
Stärke: 20 mm
Erscheinungstermin: 7.2.2023

Achtung: Artikel ist nicht in deutscher Sprache!
Klappentext
In Moderate Conservatism: Reclaiming the Center John Kekes offers a way forward for those who are alarmed by the current state of politics in America. Kekes makes a reasoned case for moderation, the defense of the United States' constitutional democracy, and a criticism of all forms of political extremism. The U. S. political system has endured because the Constitution has guided the balance of the often-conflicting claims of justice, liberty, equality, prosperity, and security on which the well-being of all American citizens depend.