Edward Gibbon: The History of the Decline and Fall of the Roman Empire
The History of the Decline and Fall of the Roman Empire
Buch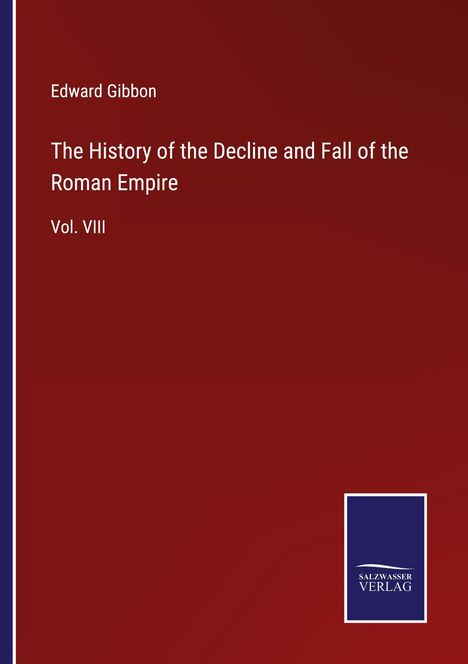 lieferbar innerhalb 2-3 Wochen
(soweit verfügbar beim Lieferanten)
Salzwasser-Verlag, 05/2022
Einband: Kartoniert / Broschiert, Paperback
Sprache: Englisch
ISBN-13:

9783375034665

Bestellnummer: 10947729
Umfang: 448 Seiten
Gewicht: 645 g
Maße: 210 x 148 mm
Stärke: 30 mm
Erscheinungstermin: 14.5.2022

Achtung: Artikel ist nicht in deutscher Sprache!
Klappentext
Reprint of the original, first published in 1862.
Biografie
Edward Gibbon, der größte Historiker englischer Sprache, wurde 1737 in Putney geboren. Er war ein Kosmopolit, der lange Jahre in der französischen Schweiz und in Italien lebte. Gibbon starb 1794 in London. Sein Werk erregte einen Sturm der Entrüstung. Heute gehört es zum Kanon der englischen Literatur.
Anmerkungen:
Bitte beachten Sie, dass auch wir der Preisbindung unterliegen und kurzfristige Preiserhöhungen oder -senkungen an Sie weitergeben müssen.