Byron E. Shafer (Professor Emeritus of Political Science, Professor Emeritus of Political Science, University of Wisconsin): The Social Roots of American Politics
The Social Roots of American Politics
Buch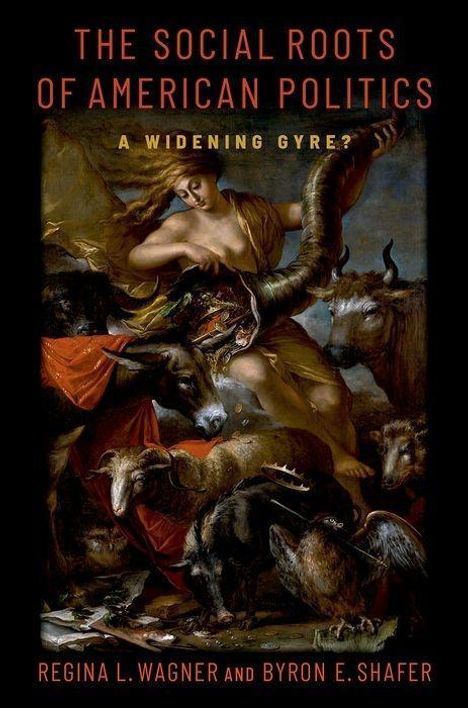 Lieferzeit beträgt mind. 4 Wochen
(soweit verfügbar beim Lieferanten)
Oxford University Press Inc, 12/2022
Einband: Kartoniert / Broschiert
Sprache: Englisch
ISBN-13:

9780197650851

Bestellnummer: 10976105
Umfang: 192 Seiten
Sonstiges: 6 b/w line drawings; 62 tables
Gewicht: 290 g
Maße: 231 x 157 mm
Stärke: 13 mm
Erscheinungstermin: 16.12.2022

Achtung: Artikel ist nicht in deutscher Sprache!
Weitere Ausgaben von The Social Roots of American Politics
Klappentext
In The Social Roots of American Politics, Regina L. Wagner and Byron E. Shafer examine the social roots of American political conflict, how these roots produce differing policy preferences in the general public, and how those preferences get transmitted into American government. Drawing from over a half-century of public surveys of American voters, they demonstrate that class, race, religion, and gender provide the roots of these conflicts across the four
primary domains of policy conflict: social welfare, civil rights, foreign affairs, and cultural values. By turning the focus to deep-rooted social cleavages, this book provides a novel and powerful explanation of the basic forces that shape the contours of conflict in American politics.