After Clarice
Buch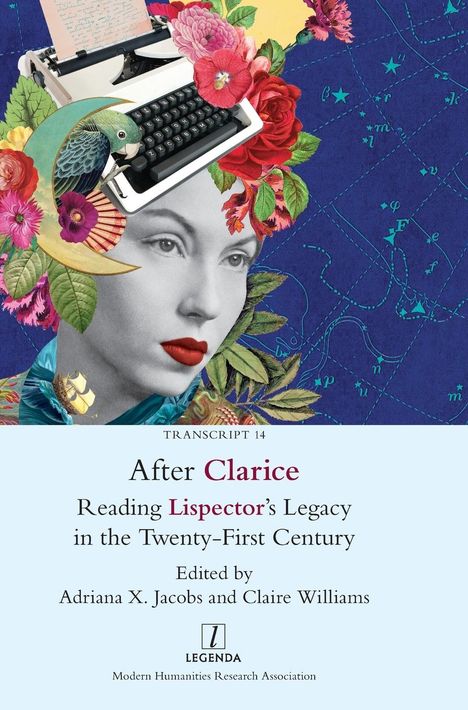 lieferbar innerhalb 2-3 Wochen
(soweit verfügbar beim Lieferanten)
Legenda, 08/2022
Einband: Gebunden, HC gerader Rücken kaschiert
Sprache: Englisch
ISBN-13:

9781781888599

Bestellnummer: 11047539
Umfang: 466 Seiten
Gewicht: 979 g
Maße: 250 x 175 mm
Stärke: 29 mm
Erscheinungstermin: 29.8.2022
Serie: Transcript

Achtung: Artikel ist nicht in deutscher Sprache!
Klappentext
Forty years after her death, Clarice Lispector's startling oeuvre continues to fascinate readers and scholars. Internationally acclaimed writers, from Hélène Cixous to Colm Tóibín, have acknowledged the transformative influence of her writing on their own work. Translations of her novels and short stories appear every year in many languages, making her one of the most widely translated and retranslated Portuguese-language writers of the twentieth century. After Clarice: Reading Lispector's Legacy in the Twenty-First Century brings together scholars, authors, artists, and translators working in a wide range of languages and disciplines to address Lispector's place, as a Brazilian writer, in twenty-first century configurations of world literature. It aims to evaluate the fluctuations and swerves in Lispector's critical fortunes, focusing on the way her works have been reread and transformed in other languages, genres, and media.

Gathering scholarly articles, works of fiction and poetry, personal essays and archival material, this volume explores Lispector's status as a Jewish writer; issues of identity, class, race, gender and sexuality in her work; translation and reception, as well as the politics of publishing and marketing Lispector for international readerships. In addition to her stories and novels, After Clarice also examines Lispector's journalism, writing for children, interviews, music and visual art collaborations, and considers how these activities have garnered her new readers in a wide range of disciplines.